01.21.09
home | metro silicon valley index | columns | live feed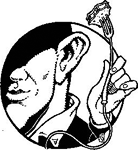 Live Feed
Breaking Bread
By Stett Holbrook
GEORGIA HILGEMAN-HAMMOND and her husband, Bill, were on vacation in Greece this past May when they got the news. The one-bedroom cabin they had painstakingly built over four years high atop the Santa Cruz Mountains had burned to the ground in the raging Summit fire last year.
The wind-whipped fire destroyed their home and two trailers they had on the five-acre lot. The blaze burned so hot it melted one of the trailer's axles. Insurance covered the loss of a few possessions but didn't cover their home. Her husband is a contractor, and he lost most of his tools in the fire.
In spite of their loss, Georgia considers herself lucky. The cabin wasn't her primary residence. She and her husband own another house a few miles away. They were planning to rent it and move into the cabin and enjoy its sweeping views of Monterey Bay from atop the ridge. But that all changed after the wildfire. "The view is still there, but there's a lot of sadness now," she says.
Hilgeman-Hammond was the executive director and founder of the Vanished Children's Alliance, a national private nonprofit organization based in San Jose dedicated to the prevention, location and recovery of missing and abducted children. She founded the organization in 1981 after her daughter was abducted and fortunately recovered. So she knows something about loss and helping people.
While she and her husband contemplate their next moves, she's helping to facilitate donations and social services for some of those displaced by the fire, some of whom live in trailers and trucks on the sites of their burned out homes. She says there are about 30 to 40 families left homeless by the fire and they have nowhere else to go. "I see a need and I can't ignore it," she says.
So, after reading about my sourdough bread starter giveaway last November, she thought making bread for some of the fire victims would be a neighborly thing to do and a way to connect with fellow mountain dwellers who sometimes shun outside help. I gladly gave her a jar of starter.
"It's like breaking bread with people," she says. "It's not the just the bread. It's an opportunity to meet people. It lets people know someone is thinking about them. That's what community is about."
Good luck, Georgia. May your bread rise tall and often.
Send a letter to the editor about this story.