January 25-31, 2006
home | metro silicon valley index | columns | live feed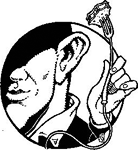 Live Feed
The Great Restaurant Shuffle of '06
By Stett Holbrook
SAY WHAT YOU WILL about San Jose's gilded new City Hall, the new public building and the hundreds of city employees it houses seem to have ushered in a boom in new restaurants. By this summer there will be a half-dozen new restaurants opening on or near Santa Clara Street. Amici's East Coast Pizzeria plans to open in late spring on Santa Clara Street at North Almaden Avenue as part of a new office building development. San Jose has long lacked good breakfast options but the opening of a Flames diner at the base of the Fourth Street parking garage this summer should remedy the situation. The restaurant also plans to be open until midnight for late-night eaters as well.
In one of downtown's more high-profile debuts, Lucky Strike Lanes is planning to open at Second and Santa Clara streets. This is the first phase of the "Heart of the City" project, a redevelopment project that includes the 17,000-square-foot bowling alley and restaurant, 111 parking spaces and 74 residential units. Lucky Strike Lanes has locations in Southern California and elsewhere in the United States and aims to dust off the bowling alley concept and give it a cool, retro look. Instead of flat beer and limp hot dogs, Lucky Strike will offer a swank cocktail lounge and a diverse menu of pizza, salads, seafood, sandwiches and desserts. Look for Lucky Strike this fall.
In addition to Amici's, two other pizzerias are slated to open. Fourth Street Pizza will open by this summer and #1 Pizza plans to open on South First Street about the same time. Further afield, Sushi Factory just signed a lease to open a second restaurant on San Pedro Square near 71 St. Peter. The sushi restaurant currently has a location on Meridian Avenue in San Jose. Laurel's Delights, a popular deli currently on North First Street, plans to move into new digs on Santa Clara Street between Third and Fourth streets.
In the just-opened category, University Chicken, purveyor of incendiary chicken wings, just opened its doors at 29 S. Third St. Hally K Ono opened at 312 S. Fourth St. and serves an eclectic mix of Hawaiian, Filipino and New Orleans food. Last but not least, the folks at Mission Ale House opened Smoke Tiki Lounge at 152 Post St. that serves Asian/Polynesian food.
If you can't find something to eat or drink downtown, I can't help you.
Meanwhile, across the valley one of the South Bay's oldest restaurants is calling it quits. The Plumed Horse, open in Saratoga since 1952, is for sale. The 11,000-square-foot restaurant is on the market for $5 million. General manager Greg Pache says he hopes another restaurant will take over but concedes that whoever buys the venerable restaurant can do with it what they like. It's hard for me to imagine a new restaurant willing to take on all that space, but here's hoping the fine dining tradition established by the Plumed Horse lives on.
Finally, Satura Cakes has opened in Los Altos. The high-concept bakery creates pastries as artfully presented as sushi made with premium ingredients. Masahito Motohashi, one of the top 5 pastry chefs in Japan, designed the menu. Typical of Japanese confections, these desserts are less sweet than their American counterparts, and ingredients, local and organic when possible, are paired down to bare minimums so the flavors shine through. Satura Cakes does not use any hydrogenated shortenings and bakes its cakes, cookies and pastries daily. The store will also sell premium espressos and coffees. Get yours at 200 Main St. in downtown Los Altos.
Send a letter to the editor about this story.