01.28.09
home | metro silicon valley index | columns | Wine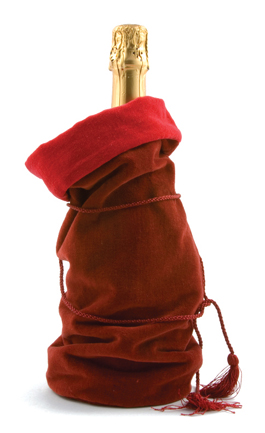 The Wine Column
Winter Wine Storm
By Stett Holbrook
SARATOGA'S Sent Sovi is not messing around with its winter wine program. For starters, it's hosting wine dinners on the last Thursday of every month, including this week, on Thursday (Jan. 29). The dinners feature a fixed-course menu with pairings; this month, however, the restaurant is declaring "BYOB" for the dinner. Dinners are encouraged to bring their own bottle to share, so as a matter of pride, it's time to raid that little wine refrigerator for something choice.
Also on Thursdays, Sent Sovi will be opening its wine cellar for an event formally known as—wait for it—"Thursdays in the Wine Cellar." It's meant as a more casual experience, allowing patrons to go with the flow, if you will. Tastings are by the glass and half-glass, and by the taste; there will also be a new small-plates menu, which can be found on their website, www.sentsovi.com.
That's not all they have in store for winter, either: there's a daily "40 Under $40" that features a changing selection of wines for under $40 a bottle and a new featured cult wine every week.
This is all in addition to Sent Sovi's regular wine emphasis, which allows it to serve more than 20 wines by the glass. It also has a special called "Josiah's Flight of the Moment" that offers 2-ounce tastes of two reds and one white for $10. So if wine connoisseurs aren't getting their fix this winter, don't blame Sent Sovi.
Sent Sovi
14583 Big Basin Way , Saratoga. 408.867.3110.
Send a letter to the editor about this story.