01.30.08
home | metro silicon valley index | columns | live feed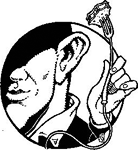 Live Feed
It's Tea's Time
By Stett Holbrook
TEA DRINKERS get a raw deal at most restaurants, while coffee drinkers get all the love. You can get a good cup of coffee or cappuccino just about anywhere, but finding a decent cup of oolong or green tea is a real challenge. That's too bad because tea pairs quite well with food and offers a world of flavors and experiences.
When I say tea, I mean a cup of quality, loose-leaf tea, not the wan, bagged crap that is passed off as tea. And not iced tea, which is ubiquitous. Some bagged teas are better than others, but they are always inferior to loose tea. On the off chance a restaurant serves high quality tea to match its fancy French roast coffee beans and cappuccinos, the staff is often untrained how to serve it. Tea is not complicated, but proper steeping and temperature do make a difference.
To be fair, tea is not as popular as coffee and so it only makes sense that restaurants favor beans over leaves. The coffee revolution that swept away low-grade swill like Folger's and Sanka and replaced it with origin-specific coffee beans and brand names like Peet's and Starbucks changed the way America gets its caffeine fix. But quiet, unassuming tea is slowly making inroads into this java junkie nation.
While tea consumption goes back 5,000 years or so, coffee has only been around since the ninth century B.C.E. Winnie Yu is the co-owner and head tea buyer for Teance, a tea shop in Berkeley that supplies restaurants with tea and trains them to serve it properly. Because many chefs were trained in European culinary traditions, tea is foreign to them, she says. Similarly, many diners don't have much experience with tea beyond Lipton's. Put those two factors together and finding good tea in restaurants becomes a challenge.
But I've come across many Chinese and Japanese restaurants in Silicon Valley with weak tea service, too. Yu says many Asian restaurants don't know where to get good tea, so they end up serving mediocre stuff.
Tea need not be saved for the end of a meal. Hearty oolong and pu-erh teas pair well with rich, even oily foods like dim sum, while lighter white and green teas go well with vegetarian food, says Wu.
Of course, instead of waiting for restaurants to get on the ball and serve good tea you could always buy your own tea and make it yourself. Check out Teance online at www.teance.com. Silicon Valley has a few shops that specialize in loose-leaf tea. Lupicia at Valley Fair is my favorite. The Japanese-based tea shop and importer features more than 200 black, white, green, oolong and special seasonal teas. The teas are displayed in clear-lidded canisters so you can sniff and examine before you buy. They'll also make you a sample cup of tea. Teavana, also in Valley Fair, has a wide range of teas and a great selection of tea pots, cups, books and other tea paraphernalia.

Teance 1789 Fourth St., Berkeley; 510.524.2832.

Lupicia 2855 Stevens Creek Blvd. (Valley Fair mall), Santa Clara; 408.246.5800.

Teavana 2855 Stevens Creek Blvd. (Valley Fair mall), Santa Clara; 408.244.0455.
Send a letter to the editor about this story.