02.06.08
home | metro silicon valley index | the arts | books | review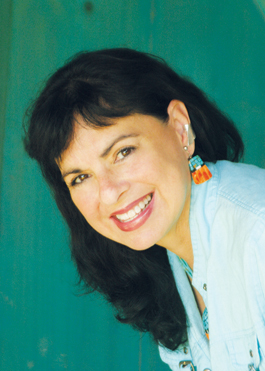 Diamond Dealer: LeAnne Howe talks about her novel 'Miko Kings' on Feb. 11 at the main San Jose library.
LeAnne Howe
Author of 'Miko Kings: An Indian Baseball Story' appears Feb. 11 at Martin Luther King Jr. Library in San Jose
By Michael S. Gant
NOW THAT the Super Bowl is over, we turn our attention to spring training and a new baseball season full of hopes reborn. Some of that timeless sense of renewal is captured in LeAnne Howe's novel Miko Kings: An Indian Baseball Story (Aunt Lute Books, San Francisco; $11.95 paper). After a modern-day Native American journalist discovers some intriguing papers in her grandmother's house, she summons a spirit guide who relates the adventures of an Oklahoma all-Indian baseball team in its quest for victory in 1907. Using a lot of narrative tricks (including imaginary news accounts printed as if they were old clippings), Howe pulls together a lively sports tale and liberally sprinkles it with some historical material about how the government treated Native Americans then and now. Howe will give a free talk about her book on Monday (Feb. 11) at 7pm in the Cultural Heritage Center, Room 525, of the Dr. Martin Luther King Jr. Library, 150 E. San Fernando St., San Jose.
Send a letter to the editor about this story.