February 7-13, 2007
home | metro silicon valley index | columns | 5 things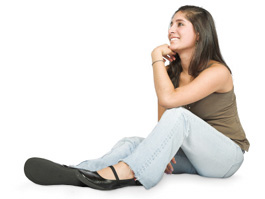 5 Things to Love
Places to Sit on the Floor
By Cheryl Sternman Rule
FEELING LOW about Valentine's Day? Dine with a group of friends on cushions, low stools or tatami mats. Talk about how much cash you've saved eschewing bonbons and roses.
Fuki Sushi Book a tatami room to maximize your sushi-eating and sake-drinking pleasure. 4119 El Camino Real, Palo Alto 650.494.9383.
House of Siam Parties of four to 10 can sit on the floor while dining Thai-style in the Khantoke seating area. 151 S. Second St., San Jose. 408.295.3397.
Menara Moroccan Restaurant Savor some b'stilla and couscous while lounging on cushions around a low table. 41 E. Gish Road, San Jose. 408.453.1983.
Salang Pass Relax on embroidered pillows in the raised dining room and enjoy borani badenjan (slow-cooked eggplant) and a variety of kebabs in Fremont's Little Kabul. 37462 Fremont Blvd., Fremont. 510.795.9200.
Zeni Ethiopian Restaurant Bypass the traditional seats and choose a low stool or fur-covered chair as you scoop up spicy stews with injera. 1320 Saratoga Ave., San Jose. 408.615.8282.
Send a letter to the editor about this story.