February 8-14, 2006
home | metro silicon valley index | columns | live feed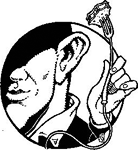 Live Feed
Hooters of a Different Kind
By Stett Holbrook
The Owl Cove Cafe is like many restaurants in Silicon Valley. The menu changes to reflect the availability of produce and other ingredients. The cooks care deeply about the food they prepare. The restaurant serves an inventive menu drawn from different cuisines of the world, and reservations are required to assure you get a table. But what's different about the cafe is that it's student-run. And it's really cheap.
The restaurant is part of the Hospitality Program at Santa Clara's Mission College. The cafe is managed and operated by the students in the program, who cook meals in a cafeteria setting in the fall and in the spring rotate through various roles in the cafe. One day a student works as the manager/executive chef and the next day may work as a dishwasher. The idea is to give them experience in all aspects of running a restaurant. And because of all that student labor, it's significantly less expensive than "regular" restaurants, making it a real bargain.
Mission College's hospitality program offers a great introduction into the field without having to drop the kind of money you would at higher-profile schools like the California Culinary Academy in San Francisco or the Culinary Institute of America in New York, says W. Haze Dennis, who heads the department.
The cafe will debut with a Valentine's Day lunch Feb. 14 featuring a Spanish-themed menu created by student Jeffrey Weiss. The menu includes pollo de La Mancha ($7.95), manchego cheese-stuffed chicken breast with serrano ham, artichoke ragout, lemon potato croquette and saffron beurre-blanc; tortilla española ($6.95), a layered potato and onion omelette with grilled peppers and goat cheese, sautéed spinach and roasted garlic aioli; and lobster and shellfish paella with homemade chorizo ($12.95). (Try finding a lobster dish like this elsewhere for under $20.) All meals include a baby lettuce salad and manchego cheese flat bread. Dessert choices include a delicious-sounding dark chocolate/smoked paprika torte with pumpkin seed brittle ($2.25) and lemon-cinnamon flan with lemon confit ($1.75).
Dennis says he's impressed with Weiss' commitment to cooking.
"I wouldn't be surprised to see his name out there," he says. "He's very ambitious."
Weiss developed his menu after falling in love with Spanish food on a recent visit to Madrid. "It changed my life, culinarily speaking," he says.
After graduating from the hospitality management program, Weiss hopes to open a tapas restaurant, something the South Bay has in short supply.
The cafe's hours are somewhat limited, so plan ahead. The restaurant is open Tuesday and Thursday, 11:30am-1pm, from February to May and is also available for university catering events. Catering services and takeout orders are available by appointment. For reservations, call 408.855.5246 or email [email protected]
Send a letter to the editor about this story.