02.11.09
home | metro silicon valley index | the arts | books | review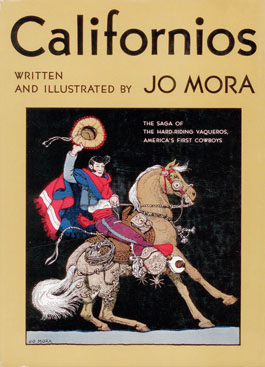 Bibliomania
Reviewed by Michael S. Gant
IN A RECENT essay in The New York Review of Books, Turkish novelist and Nobel winner Orhan Pamuk confessed to a kind of bibliomania that borders on pathology. For about 20 years, Pamuk haunted the book stalls of Istanbul, buying every book he "viewed as important or useful." When visitors to his private library would ask if he had read all those books, Pamuk would reply, "Yes. But even if I hadn't read them all, they still might prove useful." I know the feeling; it sweeps over me every time I attempt to bring order to the piles of books that reinforce the walls of my house. Why did I buy that illustrated guide to natural history in Spanish? What was the point of that anthropological study of magical healing arts in Africa? Why am I keeping a 1940s movie tie-in edition of Duel in the Sun? But given the news from Russia and Ukraine, that history of the Crimean War suddenly looks current. And on it goes.
All of which means that the annual California International Antiquarian Book Fair is about as good for me as a bong is for Michael Phelps. This three-day hymn to the greatest communications technology—black ink impressed on white paper—ever invented features scores of rare-book dealers from around the world showing off limited editions, incunabula from Gutenberg's time, fine-press volumes and manuscripts. Some of the treasures offered for sale include a private firsthand description of the 1906 earthquake, an illustrated and autographed copy of Hemingway's 0The Old Man and the Sea, an illuminated 15th-century Book of Hours and a private-press edition of poems produced in a run of 100 copies by the Lizard King himself, Jim Morrison. The price range is extensive, but even if one's budget is limited, a show like this is as much like a trip to the museum as it is a buying expedition. And many sellers have free catalogs for the asking.
In addition to the dealer display, a number of seminars for book collectors are scheduled. On Saturday at noon, bibliophile Nicolas Barker offers a talk grumpily titled "Good for Nothing: The Impact of the Computer on Books, Libraries and Book-collecting or Can We Do Without Them?" Of special regional interest are two Saturday sessions, one on the works of California artist Jo Mora (2pm) and a discussion about 19th-century California tourism and its printed artifacts (3pm) by Gary Kurutz, curator of the special collections at the California State Library.
THE CALIFORNIA INTERNATIONAL ANTIQUARIAN BOOK FAIR takes place Friday (Feb. 13) 4–9pm, Saturday 11am–7pm and Sunday 11am–5pm at the Concourse Exhibition Center, 635 Eighth St., San Francisco. Admission is $15 Friday and $10 Saturday–Sunday. (800.454.6401)
Send a letter to the editor about this story.