02.18.09
home | metro silicon valley index | columns | Wine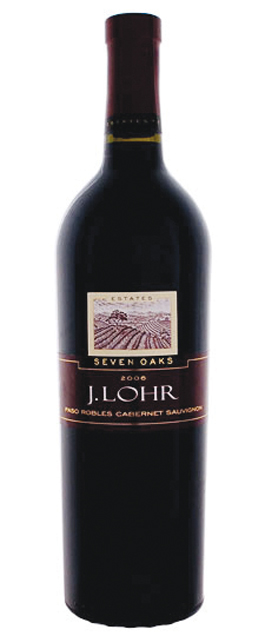 The Wine Column
Floor Me
By Steve Palopoli
EVERY WINE LOVER must have his or her favorite descriptor. Mine is wet forest floor, and it rises to the top because it is both absurd and surprisingly practical. The first time one encounters it in a serious discussion of taste and smell, it seems as though it must be a joke. And yet, the more wine one tastes, the more it becomes clear that "wet forest floor" is exactly the kind of description that makes wine such an endlessly fascinating topic of conversation: it evokes something authentic, almost seeming to draw out the quality by naming it. A taster's laugh can quickly become "Hmm, it does taste like wet forest floor," opening up a whole new perspective on a glass on wine. Now, that's a descriptor.
See, I'm all for throwing out the "crutch" descriptions that have ceased to have much meaning. Fruity? Seriously, what wine is not in some way fruity? Can't we just jump straight to what kind of fruit it is: black cherry, rhubarb pie or even a simple raspberry?
On the other hand, truly out-there descriptors can rub drinkers and certainly vintners the wrong way. A few years ago, the Chronicle had to agree to give up the adjectives sweat and cat pee as descriptions in their wine column after one too many letter writers complained. I have to side with the anti-pee-pee crowd on this one. Descriptors can be outrageous; they can be unexpected and unconventional. But they shouldn't be disgusting. It's just a basic acknowledgement of the philosophy that everyone besides perhaps the most dour of masochistic wine snobs partakes of wine to enjoy it, and uses language about wine to heighten that enjoyment.
Many people are thrown off at first by the subjective nature of the wine adjective. This is nothing to be ashamed of; it can indeed be daunting at first to name that taste or smell with the necessary confidence and grace. On Friday, Feb. 27, J. Lohr will try to calm such jitters with a Descriptor Seminar that will offer an introduction to the language of wine, and how to use it. Everything learned will be put into practice with a tasting of six J. Lohr wines.
The DESCRIPTOR SEMINAR will begin at 7pm at the J. Lohr San Jose Wine Center, 1000 Lenzen Ave. in San Jose. Tickets are $25; call 408.288.5057 for more details.
Send a letter to the editor about this story.