02.25.09
home | metro silicon valley index | columns | Wine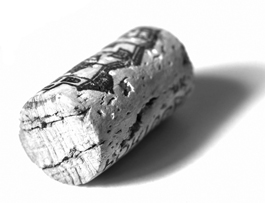 The Wine Column
Wine Whirl
By Stett Holbrook
THE NEXT few weeks offer plenty to do for food and wine lovers. Here are a few upcoming events. Santana Row's Vintage Wine Merchants will host a showcase of Oregon pinot noir Feb. 28. Oregon's pinot noirs are often said to possess the both of best worlds: the terroir and finesse of the Old World with some of the fruit and approachability of the New World. Vintage Wine Merchants will be featuring some wines from 2006 from some of Oregon's top producers.
According to Robert Parker, 2006 "was an excellent vintage for pinot noir in the Willamette Valley of Oregon. The warm summer and almost ideal harvest season—a rarity in this part of the world—produced supple, fruit-driven pinot noirs that still remain under the radar for many Americans." The event runs 4–7pm. Cost is $20 per person but free for wine club members. Vintage Wine Merchants, 377 Santana Row, Suite 1135, San Jose; 408.260.1115.
The Grapevine in Willow Glen will offer a "sake 101" class March 9. Store owner Valerie Evans will be joined by sake import specialist Greg Patricio and Chelli Gemignani of Epic Wines to lead participants through a tasting of six sakes. The class will also cover the fundamentals of sake including sake producing regions of Japan, types of rice, production methods, styles and descriptive words. The class begins at 7pm and costs $35. 1389 Lincoln Ave., San Jose. 408.293.7574.
Where's there's rain, there's mushroom. To celebrate the fruit of the forest, Saratoga's Plumed Horse will offer a special wild mushroom menu March 2–5. The five-course menu will go for $75 and offer a pairing of Caymus Vineyards for $35. The featured Caymus wines are the 2006 Silver "unoaked" Chardonnay, Santa Lucia Highlands, and 2007 Belle Glos "Las Alturas Vineyard," Santa Lucia Highlands. The Belle Glos is made by Joseph Wagner, who will be appearing at the Plumed Horse on March 12 for a special winemakers dinner. The event will feature wines that cannot be tasted anywhere else, not even at the winery's showrooms. The Plumed Horse, 14555 Big Basin Way, Saratoga; 408.867.4711.
Send a letter to the editor about this story.