03.04.09
home | metro silicon valley index | columns | Wine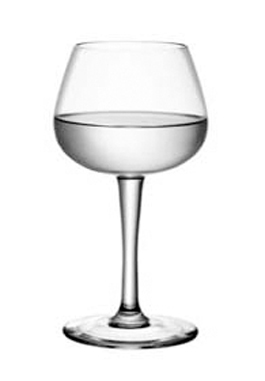 The Wine Column
Parsing Out Pinot
By Stett Holbrook
THE SANTA CRUZ Mountains wine appellation is as huge as it is diverse. It stretches from Woodside to Watsonville and encompasses three counties. Elevation ranges from 400 to 2,600 feet. While the coastal range and cooling effect of the Pacific Ocean and San Francisco Bay broadly define the region, the geographic, climatic and geologic differences within this 480,000-acre area create innumerable vineyard microclimates that translate into a wide variety of flavors in the bottle.
Pinot noir has emerged as the Santa Cruz Mountains' star varietal, but as fans of the grape know, there's a big difference between wine produced from vines grown on the warm, eastern slope of the Santa Cruz Mountains above Saratoga and the cooler, ocean-blown vineyards of Corralitos. Appreciating and debating what makes wine from one corner of the appellation different from another may sound like inside baseball, but for wine lovers, the devil—and the delight—is in the details.
This past fall, local winemakers and grape aficionados gathered with wine experts from Appellation America, an online publication dedicated to North American wines, to taste through 55 Santa Cruz Mountain pinot noirs in an attempt to tease out the differences among the area's subregions and discover the terroir, or essence of place, that makes the wines so distinctive. There is already one officially recognized American Viticultural Area (AVA) within the Santa Cruz Mountains. The Ben Lomond Mountain AVA includes Beauregard Vineyards, McHenry Vineyard and Hallcrest Vineyards. But participants in the Appellation America tasting identified five other subregions: Skyline, Saratoga/Los Gatos, Summit, the Highway 17 corridor and Corralitos/Pleasant Valley.
SKYLINE: The northern end of the appellation in the Woodside area includes wineries such as Thomas Fogarty Winery, Woodside Vineyards and La Honda Winery. These pinot noirs are characterized by pronounced acidity and bright, lively fruit: red berries, cranberry, guava, cocoa, allspice and orange peel.
SARATOGA/LOS GATOS: This region occupies the hilltops above Saratoga and near Lexington Reservoir in Los Gatos and includes wineries such as Mt. Eden Vineyards, Savannah Chanelle Vineyards, Cinnabar Vineyards and Black Ridge Vineyards. These pinot noirs display distinct acidity, dense raspberry and dark cherry fruit, along with fresh aromatic qualities of balsam, sage, wet stone, distinctive "mountain spice."
SUMMIT ROAD: This area is south of Highway 17 above Soquel and runs along Summit Road, with the highest elevation of any pinot noir vineyards in the region. Wineries include Muns Vineyard, Burrell School Vineyards, Silver Mountain Vineyards, Loma Prieta Winery. These pinots are generally very bold, full-bodied and rich, characterized by distinctive cherry, raspberry and pomegranate fruit, and can be more floral, smoky with dark chocolate hints.
HIGHWAY 17 CORRIDOR (a.k.a. Los Ranchos): This area drops from the Highway 17 summit to the coast and to Santa Clara County to the east. Wineries include  Vine Hill Winery, Ahlgren Vineyard and Clos Tita Winery. These pinot noirs are big, fruit forward, complex and multilayered with aromas and flavors of olallieberries, cranberries, chocolate, caramel and spicy coriander. Tannins are firm, acid is balanced and minerality is evident.
CORRALITOS/PLEASANT VALLEY: These vineyards at the southernmost end of the region near Watsonville are typically at elevations of 400 to 800 feet along the coast. Wineries include Martin Alfaro Wines, Pleasant Valley Vineyards, Windy Oaks Estate Vineyards. Pinot noirs from this region tend to be brilliant in color, elegant, with hibiscus, bay, nectarine on the nose and root beer and blueberry on the palate. Acidity is pronounced with well-integrated minerality.
Do these subgroupings make sense? Taste for yourself at Pinot Paradise, March 29 at Villa Ragusa in Campbell. On March 28 many of the participating wineries will have special barrel samples of pinot noir. Some will have older vintages open for vertical tastings. This year, more than 30 local wineries will be grouped according to the five subregions. Sponsored by the Santa Cruz Mountains Winegrowers Association, the event showcases the bounty and beauty of locally produced pinot noir and is arguably Silicon Valley's premier wine tasting event.
PINOT PARADISE happens March 28–29: March 28, 11am–5pm, PATHWAYS TO PARADISE, a self-guided tour of wineries; $25; March 29, 2–5pm, GRAND CRUZ TASTING, Villa Ragusa, 35 S. Second St., Campbell. $55 advance/$65 door. (408.364.1900) For more information, go to scmwa.com.
Send a letter to the editor about this story.