03.18.09
home | metro silicon valley index | music & nightlife | band review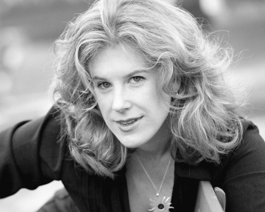 HAPPY HANDEL DAY:: Soprano Lara Bruckmann helps the Palo Altos Chamber Orchestra celebrate.
Classical Moves
By Al Roberts
FELIX JUST had his 200th birthday fete, and now it's George Frederic's turn to make a less felicitous anniversary. It's been 250 years since the death of the great Baroque composer Handel. The Palo Alto Chamber Orchestra is celebrating with a program that includes some of Handel's most familiar works (Water Music Suite no. 1 and The Hallelujah Chorus) and a few surprises (Rejouissance and Entrance of the Queen of Sheba from Samson). The guest artists will be soprano Lara Bruckmann, oboist Peter Lemberg and the young members of the SuperStrings and Preparatory Ensemble. The concert will be followed by a wake of sorts: a reception with food and drink. Benjamin Simon conducts. Sunday (March 22) at 4pm; Valley Presbyterian Church, Portola Valley; $10/$20; 650.856.3848.
Two local composers get some exposure as Vivace Youth Chorus of San Jose merges for a night with the San Jose Symphonic Choir and Mission Chamber Orchestra. Sondra Clark contributes a piece called Requiem for Lost Children, in memory of missing children; Mollicone provides a cantata, Flight Through the Stars. Saturday (March 21) at 8pm; Cathedral Basilica of St. Joseph, 80 S. Market St., San Jose; $0–$22; 408.885.1746.Franz Schubert is the highlighted composer by the Steinway Society of the Bay Area with pianist Imogen Cooper. The British keyboard star will perform Schubert's Six Moments Musicaux and Sonata in C Minor, plus a partita by Bach and Six Little Pieces by Schoenberg. Sunday (March 22) at 7pm; Le Petit Trianon, 72 N. Fifth St., San Jose; call 408.286.2600, ext. 23, for ticket information.
Peninsula Symphony spreads its "Concero–Fest" over two nights. Zachariah Spellman sits in on Ralph Vaughan Williams' Tuba Concerto in F Minor, while Rufus Olivier does the guest honoes on bassoon works by Vivaldi and Weber. Friday (March 20) at 8pm; Performing Arts Center, 600 N. Delaware St., San Mateo; also Saturday at 8pm; Flint Center, 21250 Stevens Creek Blvd., Cupertino; $29/$34; www.peninsulasymphony.org.
On the vocal front, the Choral Project offers "Equinox," with pieces by Palestrina, Biebl and some pop selections. Friday–Saturday (March 20–21) at 8pm; Mission Santa Clara; $18/$25; www.choralproject.org. The esteemed male chorus Chanticleer also salutes contemporary composers in its concert. The featured creators are Shawn Crouch, Tarik O'Regan and Mason Bates. Wednesday (March 18) at 8pm; Mission Santa Clara, 725 Washington St., Santa Clara; $25–$44; 415.392.4400.
Send a letter to the editor about this story.