03.18.09
home | metro silicon valley index | movies | current reviews | dvd review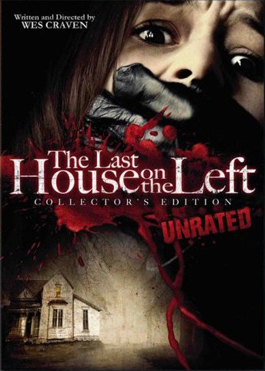 The Last House on the Left
One disc; MGM Home Video; $19.98
By Steve Palopoli
It took decades for fans of Wes Craven's 1972 debut, The Last House on the Left, to get a decent look at this movie on home video. The VHS versions were cut to ribbons, and the DVD release was promised time and time again before it finally arrived a few years ago. But when it rains, it pours—blood mostly, in the case of this notorious rape-revenge flick, certainly one of the most disturbing films in a decade with no shortage of disturbing films. Every little bit of controversy, lore and legend about this film was picked over long before MGM finally got its original DVD out, so it received heavy scrutiny from fanboys everywhere, and held its own. Now with the theatrical release of the remake, there's a new Collector's Edition of the original, so the question is how essential is the new disc? In terms of the film itself, not very. It's exactly the same unrated cut of the film, the one that restores most of the much-discussed violent scenes. The big difference is in the extras, which on this disc include a 15-minute interview with Craven called "Still Standing: The Legacy of Last House on the Left." He hits on many of the topics he has discussed previously, like the influence of the Vietnam War and his own repressed upbringing on the film, but as always, just about everything that horror's leading professor-director says is fascinating. Back on the minutiae front, a 40-minute documentary called Celluloid Crime of the Century covers every aspect of production and fallout for Last House, through cast and crew interviews. David Hess, he crazy! What's odd is that the excellent commentary from the first MGM DVD featuring Craven and producer Sean Cunningham didn't make it onto this disc, replaced by a different commentary featuring cast members. There are also some deleted scenes on this disc that aren't on the previous one, but then there are some scenes on the previous disc that aren't on this. Great stuff overall, but it's a little disappointing that you've got to make two trips to this House to get everything.
Click Here to Talk About Movies at Metro's New Blog
Send a letter to the editor about this story.