03.18.09
home | metro silicon valley index | columns | Wine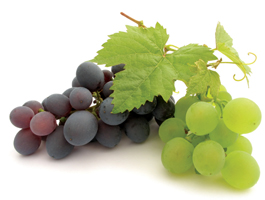 The Wine Column
Un-pre-paired
By Steve Palopoli
HERE'S an exchange that Karen Gessert, sommelier for Vino100 in Los Altos, has had all too often:
CUSTOMER: Hello, I'm looking for Varietal X.
GESSERT: Ah, you like Varietal X!
CUSTOMER: Well, actually I'm making Dish Y, and I'm told I'm supposed to pair it with Varietal X.
GESSERT: But do you like Varietal X?
CUSTOMER: Not really, no.
The next question out of Gessert's mouth is likely to be "What do you like?" To her, the top-down approach to wine pairing—traditionally a minefield of "thou shalts" and "thou shalt nots"—is outdated. That's why she's teaching a course  on "Food and Wine Pairing Basics" on Saturday, March 21.
"I think the number one mistake people make is that they pair what they think they're supposed to pair, vs. something they like," she says.
Truth be told, the years of white wine's ironclad rule over white proteins and pinot noir's death grip on mushroom dishes with chicken are long since over. Innovative pairings are commonplace in the wine world, but it's taken longer for that progress to trickle down into the public consciousness, which is cluttered by a list of half-forgotten rules and regs. Gessert wants to inspire wine lovers to experiment—"it's OK to play," as she says. However, no dinner guest wants their host to be vinticulturally running willy-nilly through all the regions of France when it just doesn't work with the dishes. There is a safe and sane way to proceed, and that's what the Vino100 class will focus on.
Gessert will focus mainly on six of the most useful varietals to talk about in this area: cab, chardonnay, pinot noir, pinot grigio, sauvignon blanc and merlot. But she'll also talk about tempranillo, syrah, sangiovese, mencia and other grapes.  And there will be lots of tasting and other practical applications. The class is geared toward beginners and intermediate-level enthusiasts, with an emphasis on accessibility. Gessert knows that on the pairing issue, many people are intimidated at restaurants or when talking to a sommelier. After this class, hopefully, never again.
FOOD AND WINE PAIRING BASICS will be held Saturday, March 21, from 1 to 3:30pm at Vino100 Los Altos, 163 Main St., Los Altos. Cost is $75; call 650.559.8466.
Send a letter to the editor about this story.