03.25.09
home | metro silicon valley index | music & nightlife | band review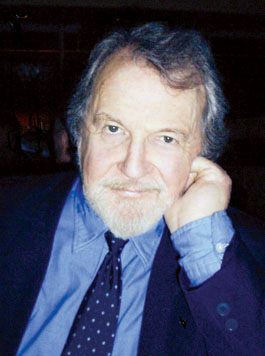 DOUBLE DUTY: George Cleve leads Symphony Silicon Valley in performances of Brahms and Dvorák.
Classical Moves
By Al Roberts
THE BUSY Symphony Silicon Valley , hard on the pipes of its organ concert, returns this weekend with venerable conductor George Cleve. A former conductor for San Jose in an earlier incarnation of the symphony and current director of the Midsummer Mozart Festival, Cleve will lead performances of Berlioz's upbeat Le carnaval romain, Dvorák's Symphony no. 9, with Brahms Violin Concerto in D in between. Ju-young Baek will solo on the Brahms. Thursday (March 26) at 7:30pm, Saturday at 8pm and Sunday at 2:30pm; California Theatre, 345 S. First St., San Jose; $39–$75; 408.286.2600.
The time has come for flute fans to assemble. American flutist Robert Stallman , who has made significant inroads into the somewhat snobby European flute circuit, will appear in concert with Isabelle Chapuis. Both attended the Paris Conservatory and both learned from the master, Jean-Pierre Rampal; they recently recorded some Mozart transcriptions with the Czech Chamber Orchestra. Pianist Mark Anderson rounds out the recital, which is presented by West Valley Music . Thursday (March 26) at 7:30pm at Le Petit Trianon, 72 N. Fifth St., San Jose; tickets are $10/$20; 408.995.5400.
For its yearly benefit show, the El Camino Youth Symphony welcomes some outsiders to town from the New York Philharmonic: violinist Michelle Kim and cellist Sumire Kudo will perform Brahms' Double Concerto. The other half of the program features Tchaikovsky's Symphony no. 4. Saturday (March 28) at 7:30pm; Flint Center, 21250 Stevens Creek Blvd., Cupertino; $25/$35; 650.213.7111.
Send a letter to the editor about this story.