03.25.09
home | metro silicon valley index | movies | current reviews | dvd review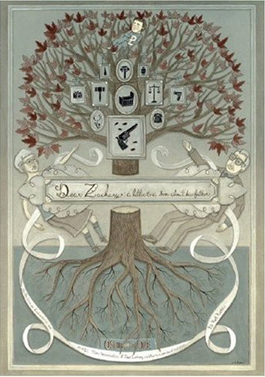 Dear Zachary: A Letter to a Son About His Father
One disc; Oscilloscope Pictures; $29.99
By Richard von Busack
The new company Oscilloscope is proving itself with some discerning releases, including Wendy and Lucy and the documentary Flow. Its newest: De Anza film-school grad Kurt Kuenne's first-person documentary of loss. Dear Zachary continues its appeal as a documentary for people who can't stand documentaries. In online critic Eric Childress' liner notes, he describes the film as a buzz saw opening a pit in his stomach: everything else, it stands to reason—anything restrained, anything that works the mind like Werner Herzog or Chris Marker or Agnes Varda, say, isn't going to be that kind of buzzsaw. (I'm not picking on Childress. The violently emotional response to this documentary—as well as the anger at critics who don't respond—is all over the Internet.)
Locals will have no trouble recalling the crime, which struck Kuenne's good friend from St. Andrews school in Saratoga, Dr. Andrew Bagby. Bagby, by this account a gentle and affable figure, became romantically involved with Shirley Turner, an unstable fellow resident in Pennsylvania. She murdered him and fled to her native Newfoundland. It was there that the tragedy was visited on the next generation. Andrew's father, David Bagby, wrote a bestseller about Turner's crimes, Dance With the Devil.
This documentary takes the more personal end, using extensive home movies and interviews to show the gulf Andrew's death left behind on two continents. And I still have the same reservations about it as I did when the film opened at Cinequest '07: the same marvelous technical facility that makes Dear Zachary well edited and affecting can also make it seem slick, tear-jerking and Hard Copyish, with war-cry screams and thumping heartbeats to try to get the audience as pissed off as Kuenne feels.
Extras in this release include five deleted scenes about the elder Bagbys and their journey from Silicon Valley to the Maritimes to try to save their grandchild. The last of these sequences has David Bagby very honestly describing his lack of forgiveness for the murderer, and how not killing Turner first is the "greatest regret of my life." Footage of the baby Zachary, the extended version of Dr. Andrew's charming speech at Matt Oeninger's wedding and links and what to do about the failure of Canadian bail laws are also included. So are addresses for support and lobbying groups, and PDF files of the Turner case review and investigation filed by the government of Newfoundland and Labrador.
Click Here to Talk About Movies at Metro's New Blog
Send a letter to the editor about this story.