03.25.09
home | metro silicon valley index | columns | live feed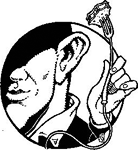 Live Feed
Flayed
By Stett Holbrook
WHEN Manresa's David Kinch squared off against celebrity chef Bobby Flay on Iron Chef this past Sunday it was almost an unfair fight. Kinch enjoys some celebrity status thanks to his two Michelin stars and avant-garde cooking, but he's a working chef who's in the kitchen of his Los Gatos restaurant five days a week and his skills are razor sharp. Flay, who owns a half-dozen restaurants in New York City, Las Vegas and elsewhere, has some real bona fides as a cook, but these days he's more of a celebrity than a chef. He has competed and won on Iron Chef before, so he had an advantage over first-timer Kinch, but for me the match-up was like pairing a hungry street fighter like Rocky Balboa against a pampered and comfortable Apollo Creed.
And there were the Brussels sprouts. Iron Chef competitors must incorporate a secret ingredient in their dishes that's announced at the beginning of the show. This time it was cabbage, including Brussels sprouts. As a Santa Cruz resident and surfer, Kinch is intimately familiar with the little green vegetables. Santa Cruz County is the nation's capital for sprout production and a trip to many surf spots north of Santa Cruz involves a walk through Brussels sprouts fields.
Kinch and his competition sous-chefs James Syhabout and John Paul Carmona took the event very seriously and practiced for weeks after service ended at Manresa in timed cooking trials. While the secret ingredient isn't unveiled until the last minute, it isn't exactly a mystery. Iron Chef competitors receive a list of three possible secret ingredients. For Kinch's battle, it was cabbage, squab and branzino (a sea bass). Kinch and crew practiced with all ingredients. At first, he said he hoped it would be squab, but in time he came to appreciate the versatility of cabbage.The best prep of all, Kinch said, was sitting in the audience and watching another show being taped the night before his cook-off, an experience that allowed him to observe how the kitchen functioned in real time. "That was the best possible knowledge to have," he said.So when the day in Kitchen Stadium finally came (which happened to be last June), for me the battle was over before it started. While Kinch called the event "nerve-wracking," he and his crew absolutely slaughtered the flatfooted Flay. OK, I'll say it: they flayed him. Kinch isn't sure he'd go back on Iron Chef, but he called it a great experience and a real boost for his restaurant. He's considering replicating his winning Iron Chef dishes at Manresa.
"I just have to convince myself there are people who like cabbage enough to eat a whole meal of it," he said.
After demonstrating what he can do with the humble vegetable, my guess is there are.
Send a letter to the editor about this story.