March 28-April 3, 2007
home | metro silicon valley index | columns | 5 things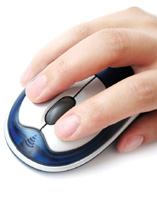 5 Things to Love
Food Sites With Attitude
By Stett Holbrook
Websites like epicurious.com and allrecipes.com are go to sources for cooking but here are five websites and blogs that mix food writing with a healthy dose of politics and opinion. Dig in.
Culinate.com Culinate includes articles and recipes and aims to build a place for those who "want to eat better, making connections between food, community, and the wider world."
EatLocalChallenge.com This blog is written by authors who are interested in the benefits of eating food grown and produced within their "food shed," an area of 100 miles or so.
Ethicurian.com This blog is dedicated to thinking about food, pondering where and how it was grown and by whom, the distance that it travels to the plate, and the less obvious effects of consuming it.
I Love Farms Through words and beautiful photos, I Love Farms, celebrates the people and the land that feed us. Check it out at http://smallfarms.typepad.com/.
Mightyfoods.com The Mighty Foods site is a comprehensive source of information about natural foods, organic ingredients, fair-trade products, vegetarian-friendly recipes, sustainable farming, whole grains, organic wines, ingredient spotlights, news, profiles, reviews, gift ideas, new product information, culinary travel ideas, studies and trends.
Send a letter to the editor about this story.