04.01.09
home | metro silicon valley index | columns | Wine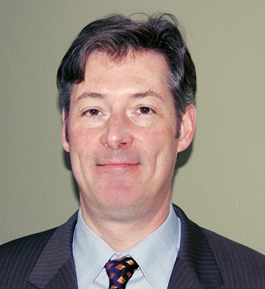 The Wine Column
Ask the Sommelier
By Stett Holbrook
THIS MONTH, we are debuting "Ask the Sommelier." The first week of each month, the Wine Column will feature a Q and A with Silicon Valley sommeliers and wine experts. First up is Eric Entrikin of Alexander's Steakhouse in Cupertino. Thanks to Entrikin, Alexander's wine list received Wine Spectator magazine's award of excellence in 2008. In 2007, Entrikin passed the advanced test for the Court of Master Sommeliers and will be sitting for the master level test in July.
METRO: Why did you pursue a career in wine?
ERIC ENTRIKIN: I kind of fell into it. I started working in the restaurant industry when I was 16, and at my first job at a fairly nice restaurant the owner said to me, "Why don't you learn something about wine? No one here really knows much and you could be my expert." I was about 19 at the time, so I read a few books about wine and became the wine expert, but I had to get around the 'how does it taste' questions with a little imagination.
After that, I really became much more interested in how something that could be grown in the poorest soils had so much diverse character. I started realizing how vast the wine world was and how much I wanted to learn about it. That fact has constantly kept me interested in the subject and fueled my desire to pursue and stay in the wine field.
What makes the wine list at your restaurant special?
I really feel that our wine list is very personal. We hear it from guests, colleagues and other restaurant personnel. When I created the list I wanted to make it something that guests could learn and sometimes be entertained from while choosing their wine for the night. I included many stories about my experiences visiting winemakers and my viewpoints on what makes a wine special or unique.
I frequently see the wine list on the table through to dessert. The typical comment when I ask if I can remove it is "Oh, I'm still reading it." I hope that through this and a well thought out selection of wines for the cuisine at Alexander's that guests enjoy the list.  
What wine or wines are you passionate about right now?
I am most passionate about burgundy, nebbiolo from Piedmont and traditional rioja. I've had the opportunity to visit Burgundy several times and am just amazed at the diversity of nuance and flavor in the pinot noir and chardonnay grown there. Many of the vineyards that display these different characteristics are often separated by only a few feet.  
What are some of the best wine values now?
Value is a relative term. The other day I was offered a $12,000 discount on a case of wine—mind you, the price started out much higher, but now I guess I would look at it as a value. If we say value wines between $10 and $20 dollars in a retail outlet I would have to take a serious look at the country wines from France, Italy, Spain and Portugal. I could probably give you a list of some 500 wines I've come across in the past year, but the best way I have always found to search out these gems is ask your sommelier, server or wine-store employee what they recommend, but give them some direction.  
What is your go-to wine for every day, casual drinking?
I usually try to drink as vast an array of wines so I can to discover new finds, but it's hard to beat Côtes du Rhône (red, white and dry rosé) from France for a great bottle that will go with just about anything. In the southern Rhone, they tend to be a little spicier, higher percentage of grenache, and in the north a little richer, usually more syrah.
Send a letter to the editor about this story.