April 5-11, 2006
home | metro silicon valley index | music & nightlife | club review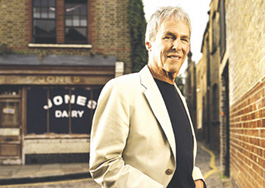 Burt's Bees: Burt Bacharach plays Villa Montalvo's Garden Theatre this summer.
Club Life
Montalvo's Garden Theatre
Address: 15400 Montalvo Road, Saratoga; 408.961.5858

EVERY SUMMER, Montalvo not only packs the Saratoga hills with smooth jazz, rock and R&B but also manages to throw in a few doozies. Joe Jackson, Superstars of Jazz Fusion (with Roy Ayers) and Burt Bacharach immediately spring to mind. Montalvo is also appealing to more eclectic tastes with its Bleeding Edge Festival just announced for Aug. 13. This festival fusing technology and eclectic music, curated by Brett Allen and Robert Crouch, is designed to coincide with the ISEA/ZeroOne Festival in San Jose and features 19 bands on four stages. Most of the artists are outside the range of even the most experimental music cognoscenti (Skoltz Kogen, Frank Bretschneider, Sunroof!, Isis and Tim Hecker, Portable, Frivolous, Richard Chartier, Greg McGrath, The Chemistry Set, Robert Stillman's Horses, Luke Temple, The Avett Brothers, Luther Russell, Matmos with Zeena Parkins; the most recognizeable name is Yo La Tengo). Tickets go on sale to the general public on April 16 at all Ticketmaster locations. Membership has its privileges! Subscribers and donors get up to a 10-day head-start on the best seats. For more information, visit www.villamontalvo.org.
(Partial schedule. For full schedule, as well as Fox Theatre and Carriage House shows, visit the website)
2006 Summer Schedule
Jun 18:
Larry Carlton Blues Project
Jun 22:
Joe Jackson
Jun 23:
India.Arie
Jul 9:
Linda Ronstadt (Front Lawn)
Jul 14:
Hapa
Jul 16:
Rendezvous Allstars (Front Lawn)
Jul 21:
Hootie and the Blowfish
Aug 6:
KPIG Songwriters Festival (VM)
Aug 10:
Guitars and Saxes
Aug 13:
Bleeding Edge Festival (VM)
Aug 18:
Joshua Bell
Aug 20:
Etta James and Charlie Musselwhite (Front Lawn)
Aug 24:
Summer Gala w/ Chris Botti
Aug 25:
Three Generations w/ Dave Brubeck Quartet, David Benoit and Yuma Sung
Aug 31:
Kem
Sep 7:
Superstars of Jazz Fusion
Sep 8:
Dan Hicks and Michelle Shocked
Sep 21:
Bo Diddley and Friends
Sep 22:
Burt Bacharach
Sep 24:
Brian Culbertson and Keiko Matsui
Sep 27:
Na Leo
Sep 28:
Classical Savion
Send a letter to the editor about this story.