04.09.08
home | metro silicon valley index | columns | 5 things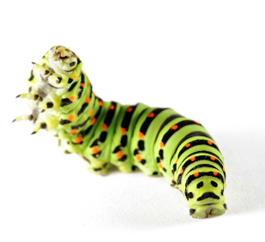 5 Things to Love
Edible Bugs
By Stett Holbrook
ESCARGOT is as close to eating bugs as most Americans get, but around the world insects constitute a cheap and plentiful source of protein. Here's what you've been missing.
Ahuatli Known as Mexican caviar, this is a pre-Columbian food that comes from eggs laid on lake grass by swamp flies. The eggs are made into a paste and then mixed with chicken eggs and fried into a frittata of sorts.  
Bamboo Worms   Popular in Thailand, these worms are farm bred and typically fried and robustly seasoned. 
Chapulines Another Mexican delicacy, these are grasshoppers that have been roasted until crisp and doused with chile powder, salt and lime juice. These buggers are said to pack 10 times the protein of beef.
Giant Water Bugs These fearsome-looking, beetlelike creatures are roasted and yield a succulent morsel of meat that's said to taste like scallops.
Termites   There are hundreds of edible insects in Africa. Termites—eaten roasted, fried or raw—are one of the most popular and are believed to help lactating women produce milk and supplement protein poor diets.
Send a letter to the editor about this story.