04.09.08
home | metro silicon valley index | columns | live feed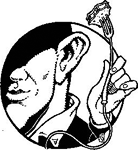 Live Feed
Chains That Rock
By Stett Holbrook
RESTAURANT chains are the kudzu of the American landscape. Drive down almost any highway from here to Peoria and you'll see familiar signs offering an identical selection of burgers, donuts and fried chicken. But not all expanding ventures deserve a bum rap. Here are three local businesses that have recently spawned progeny, and both the original and the offspring are worth checking out.
When Irit Ishai founded Sugar Butter Flour a year ago in Sunnyvale, South Bay foodies fawned over her richly flavored cakes, tarts and pastries. This past February, Sugar Butter Flour part deux opened in the old Mrs. Fields space in Campbell's Pruneyard shopping center. The bakery is hardly bigger than a breadbox, but no matter. With perfect croissants, individually portioned cakes and sweet and savory crepes (as well as a small selection of salads and sandwiches), this new SBF will soothe your morning and evening hunger pangs. It's located just steps from the Camera 7 Cinema and serves sweet-seekers until 9:30pm every night, 10:30pm on Fridays and Saturdays. 
Last year, High Tech Burrito in Los Gatos leapt across Blossom Hill Road, abandoning its spot next to Viva, an upscale neighborhoody restaurant serving dishes like $25 macadamia-crusted opah. When the space came vacant, owner Jeff Hanson grabbed it to open an "easy dining" spot connected to its more sophisticated big sis. The result: Viva A Go Go, a '60s-themed, casual eatery with album covers along the walls and cutesy, music-themed menu items. You'll find the Fats Domino (a hot sandwich with house-roasted sirloin, caramelized onions and horseradish cream, $10.95), the Jamaican Me Crazy Wrap (with jerk chicken, peach chutney and black beans, $6.95) and the La Bamba Caesar ($5.95, $9.95). Pizzas (like the Ann Margherita, $13) come straight from the Viva kitchen next door. Viva A Go Go is suited to families with kids in tow or anyone who wants to spend a little less green while still enjoying the Viva experience.
Those who crave a little bacon and egg action before 2:30pm can head just around the corner from Viva to the recently birthed Los Gatos Cafe Uptown, which last year replaced the Iron Skillet. The original Los Gatos Cafe still thrives on bustling North Santa Cruz Avenue, thought it's now referred to as (unsurprisingly) the Los Gatos Cafe Downtown. Locals appreciate having another breakfast place where they can suck down coffee and mainline hollandaise. Co-owner Dean Reno says they kept the Iron Skillet's mountainous cinnamon rolls on the menu, too. Feeling virtuous instead? Try the "personal trainer," an egg white omelette with chicken, spinach and onions over black beans ($9.95).
Sugar Butter Flour
Original: 669 S. Bernardo Ave, Sunnyvale. 408.732.8597.
Newbie: 1875 S. Bascom Ave, Campbell (in the Pruneyard). 408.371.5485.
Viva and Viva A Go Go
15970 Los Gatos Blvd, Los Gatos. 408.356.4904 (Viva); 408.358.4646 (Viva A Go Go).
Los Gatos Cafe
Original (downtown): 340 N. Santa Cruz Ave, Los Gatos. 408.354.4647.
Newbie (uptown): 15662 Los Gatos Blvd, Los Gatos. 408.356.0600.
Send a letter to the editor about this story.