04.15.09
home | metro silicon valley index | columns | live feed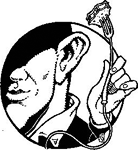 Live Feed
Silicon Valley Rates, Too
By Stett Holbrook
LAST WEEK, the San Francisco Chronicle published its annual list of the Top 100 Bay Area restaurants last week and included a grand total of three restaurants in Silicon Valley, one in San Mateo County and two in Santa Clara County. That's it.
As a paper that purports to cover the whole Bay Area, the inclusion of just three restaurants is a joke. Sure, these kinds of lists are totally subjective, but do noteworthy restaurants really dry up as soon as you cross the San Francisco County line and head south?
The Chronicle's food section is one of the best in the country, and I hold restaurant critic Michael Bauer in high regard. But Michael, come on. I like Amber India, Kaygetsu and Manresa, too, but there are more "top" restaurants down here than those three.
Bauer doesn't have anything against the South Bay. He told me that the main reason there aren't more Silicon Valley restaurants on the list is that the South Bay is simply out of his territory. He doesn't get much farther south than Palo Alto, but he makes exceptions for noteworthy places like Manresa.
But that prompts the question: If you're going to give the South Bay restaurants such short shrift, why bother including any at all? Perhaps it would be best to rename the list "Top 100 Bay Area* Restaurants" (*South Bay not really included).
I would be the first to admit that when it comes to fine dining, San Francisco has more to offer than Silicon Valley. (Although lately, Oakland's ever-more-lively food scene is giving San Francisco a run for its money.)
But the South Bay certainly boasts more than three top-tier restaurants. Just off the top of my head, I would suggest the Plumed Horse (which made the list in 2008 but was dropped this year), the Village Pub, Dio Deka, Quattro, Tamarine, Chez T.J., Marché and Le Papillon. And those are just the high-end places.
For me a great restaurant doesn't have to be a fancy, white-tablecloth place. To be fair, the Chronicle's list limits itself to fine-dining establishments, but I think that's a mistake.
One of Silicon Valley's strengths is its ethnic restaurants (for lack of a better word), places that seem to be inevitably located in dull minimalls and shopping centers. While ambience and service often leave much to be desired, many of them offer distinctive, memorable food.
I would offer up Nha Toi, Gochi, Nami Nami, Ramen Halu, Dasaprakash, Tirupathi Bhimas, Metro Balderas, Sumiya, Uncle Frank's Barbecue, La Casita Chilanga, South Legend, and Darda as some of the Bay Area's top restaurants. There are a few choice taco trucks and kebab joints I would throw into the mix as well. These restaurants not only serve delicious and affordable food, but many are unlike anything else you'll find in the Bay Area.
Send a letter to the editor about this story.