April 18-24, 2007
home | metro silicon valley index | columns | live feed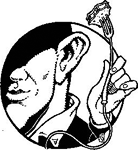 Live Feed
Spring Crop of Restaurants
By Stett Holbrook
NEW restaurant openings have been few and far between of late, but this spring is producing a bumper crop of new eateries. After enduring the slow-grinding wheels of the city permit process, the 5-Spot Chivas Grill (869 S. First St., San Jose; 408.294.4979) finally opened last month. The drive-in style restaurant serves a great mix of Mexican and American food. There are few other places in town where you can get pigs in a blanket and steak and eggs and well as chilaquiles and huevos con chorizo. The 5-Spot, one of San Jose's iconic diners, has undergone a top-to-bottom overhaul, but that great red, white and blue sign on the corner of South First and Sutter streets is still there. The owners of the nearby La Peñita are behind the restaurant, so chances are it will be good.
Just up the street a few blocks, A Perfect Finish (55 S. First St., San Jose; 408.288.6000) has opened its doors as well. The posh restaurant and bar will feature a variety of premium wines, liquors, dessert, cheese and other small plate fare. Wine is dispensed from sleek machines. While it may feel cold and automated, the Enomatic dispensers maintain wine at the optimum temperature and keep open bottles from oxidizing. After buying a debit card, you simply insert the card, choose your wine and hold it up to the stainless steel spigot. Bottoms up. Across the street, Koji Sake Lounge (48 S. First St., San Jose) is planning to open later this spring. Boasting 25 kinds of premium sake and shochu, the restaurant and bar will be the first of its kind in Silicon Valley. As a sake lover, I'm looking forward to this one.
Across town in west San Jose, one of Silicon Valley's best ramen houses has closed its doors. Do-Henkotsu, purveyor of great bowls of southern-style ramen, closed the doors of its tiny Moorpark Avenue restaurant last month. While it would be hard to top that dark, seaweed-inflected broth, a new ramen restaurant with a more stripped down menu called Kahoo Ramen (4330 Moorpark Ave., San Jose; 408.255.8243) has taken its place. The restaurant has some big shoes—make that bowls—to fill.
Although I heard I was quite good, the San Jose vegetarian Vietnamese restaurant White Lotus never took hold and finally closed it doors. Taking over the space on North Market Street is Gumbo Jumbo (80 N. Market St., San Jose; no phone number yet); the soon-to-open restaurant bills itself as "Cajun fusion." The quality of the food remains to be seen, but the restaurant definitely wins points for coming up with an original concept. One more bit of San Jose restaurant news: Original Joe's (301 S. First St., San Jose; 408.292.7030) is planning to close June 4 for a summer-long retrofit and remodeling project.
Up in Palo Alto, look for Shokolaat to open on University Avenue this summer (516 University Ave.; 650.289.0719). The husband and wife team of Shekoh Moossavi and Mark Ainsworth are creating a restaurant that will serve contemporary European cuisine with California influences in a mostly small plate format. Dishes will includes things like ahi tartar on greens with grated black truffle and a citrus-vanilla vinaigrette, seared foie gras with honey-rosemary stone fruits and apricot caviar and rack of lamb with potato purée, a ragout of beans and oven-dried tomatoes. Desserts will include a chocolate soufflé and a praline mousse with milk chocolate cremeux. In addition to the restaurant, Shokolaat will also offer retail sales of pastries, breads and chocolate desserts. Moossavi, a native of Iran, has worked for the Ritz Carlton in Florida and cooked in top San Francisco restaurants such as Acquerello, La Folie and Gary Danko. Ainsworth's culinary experience includes the Lodge at Pebble Beach. Previously, the cooking couple ran Gervais Restaurant in Saratoga.
Finally, I'm looking forward to checking out Travese in Los Gatos (115 N. Santa Cruz Ave.; 408.354.5551). Located in the beautiful Victorian that once housed the Chart House, the 2-week-old restaurant is the work of Mike Miller, a talented chef whose last South Bay restaurant was the late Umunum in Almaden Valley. Miller describes his food as "modern American" and is serving a tasting menu as well as an a la carte menu. Dishes include braised and deep-fried rabbit with a pumpernickel bread pudding and seared day boat scallops served on a seaweed salad.
Send a letter to the editor about this story.