April 19-25, 2006
home | metro silicon valley index | columns | live feed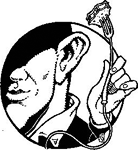 Live Feed
There's Nowhere To Hide From the Michelin Man
By Stett Holbrook
THE FRANCE-BASED Michelin Guide, the star-bestowing restaurant guide that strikes fear into the heart of chefs across Europe, is headed for the Bay Area.
The Bay Area is Michelin's second foray into America. Last year, the guide released its first-ever New York edition. In Europe, the receipt of a three-star review (there are only two dozen such restaurants in France) can make or break a career. In one sad case, French chef Bernard Loiseau killed himself in 2003 over fear that Michelin was going to downgrade from three to two stars.
Michelin's decision to publish a guide to the Bay Area, including Napa and Sonoma counties, is a testament to the quality of the food here. Sorry L.A., maybe next time. The generally judicious Michelin Guide will level the playing field for European and American restaurants, the latter of which have been spared the exacting standards of the so-called "little red book." A couple stars from Michelin is likely to do wonders for a restaurant's bottom line. It's one thing to hang a slightly desperate "Zagat rated" sign on your window and quite another to boast two Michelin stars.
Lynn Mann, director of North American public relations for Michelin (yes, it's the same company that makes tires), says the list of restaurants to be reviewed in the Bay Area is still in the works. Naturally, most restaurants in the guide will be from San Francisco. Gary Danko, Boulevard, Masa's, The 5th Floor, Farallon and the Dining Room at the Carlton are all shoo-ins. Expect restaurants like Berkeley's Chez Panisse, Oakland's Oliveto, Yountville's French Laundry and Healdsburg's Cyrus to walk away with a few stars as well. What kind of attention Silicon Valley will receive is an open question. Mann said the guide's "inspectors" (sounds so clinical) are working now to familiarize themselves with the market in order to make educated and judicious choices and about whom to review. But let's be honest. The South Bay will always live in the shadow of its neighbor to the north. And for good reason. There are simply more high-quality restaurants in San Francisco than down here. But Michelin inspectors would do themselves and the dining public a disservice if they were to give the South Bay short shrift.
David Kinch's Manresa in Los Gatos is a ringer for at least two stars. San Jose's Le Papillon definitely deserves a five pointer or two. And I would add Chez T.J. in Mountain View to the list as well. My short list would also include Kaygetsu in Menlo Park, Alexander's Steakhouse in Cupertino, Sent Sovi in Saratoga and the Woodside Pub.
But Mann said the guide is not just focusing on fancy, white-tablecloth restaurants but all restaurants that demonstrate quality and value. That's one of Silicon Valley's strengths. While our number of top-tier restaurants is rather short, we've got lots of quality and value, particularly restaurants of the Vietnamese, Chinese and Indian variety. So, welcome Michelin inspectors. I hope you choose and dine wisely.
The Bay Area Michelin Guide is scheduled for publication in early October.
Send a letter to the editor about this story.