04.23.08
home | metro silicon valley index | columns | live feed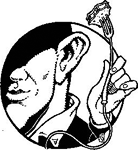 Live Feed
Travese First in Green Dining
By Stett Holbrook
EVERY DAY is Earth Day at Trevese restaurant. The high-style Los Gatos eatery was recently certified as a green restaurant by the Green Restaurant Association, making it the only such restaurant in the Bay Area.
Since it opened in March last year, Trevese has always featured locally grown, organic ingredients on its menu, but it's taking steps beyond the food it serves to green up its act including recycling of all glass, cardboard, grease, metal, plastic and paper, composting all food waste, installing low-flow faucet aerators to reduce water consumption and energy usage for water heating, installing low-flow spray valves that will save as much as 135,000 gallons of water a year in the kitchen, and using 100 percent recycled and chlorine-free bathroom tissue.
"As tenants of one of the most recognized landmarks in Los Gatos, the Coggeshall mansion, we take our responsibility as caretakers of the building, our guests and the Earth very seriously," said Michael Miller, chef and owner of Trevese. The Green Restaurant Association assesses each restaurant's existing sustainable practices and then creates an individually tailored plan to guide them to become a "certified green restaurant." Trevese has pledged to implement four additional environmental steps each year.
Meanwhile, Los Gatos is about to get its first green wine bar. Cin-Cin is set to open May 13. Cin-Cin, a partnership between Don Durante, owner of Mountain View's Cascal restaurant, and Lisa Rhorer, a Google exec turned sommelier, will feature wines made by sustainable, organic and biodynamic methods as well as an eclectic menu of small plates. Chef Chris Schloss is creating a menu that draws from Asia, France and Spain and focuses on purveyors who focus on sustainable, organic and biodynamic agriculture. Cin-Cin's interior design will incorporate natural and recycled items such as bamboo, cork, recycled glass and reclaimed black walnut.
Peninsula's Big Cheese
Cheese lovers rejoice. After a five-month hiatus, Palo Alto's Village Cheese House is back in business. Originally opened in 1959 in the Town and Country Village, the Village Cheese House earned a rapt following for its sandwiches, deli offerings and cheese selection. Richard Staehnke, whose family operated the shop for 49 years, is passing the apron to husband and wife duo Noah and Sarah Hiken.
Prior to taking over the business, the Hikens studied under Staehnke to learn the secrets of sandwich making. The sandwich menu will remain the same but will now offer vegetarian sandwich and pre-made salads.
In addition to new management, the store underwent extensive renovations and now features a sun-lit entry, plate glass windows and wide-planked wood flooring. There will also be more cheese. Noah Hikens has years of experience as a cheese buyer and has beefed up the store's selection of hard-to-find cheeses.
Send a letter to the editor about this story.