04.29.09
home | metro silicon valley index | columns | live feed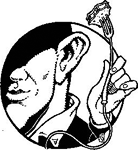 Live Feed
City Scene
By Stett Holbrook
REDWOOD CITY'S food scene is starting to pop. It's been more than a year since Red Lantern's high-profile debut, back in late '07, but two new restaurants have come to town.
The biggest deal is probably Martins West Pub, a chef-driven gastropub set to open May 7 in the historic Alhambra building, a theater and saloon that dates back to 1896. The restaurant aims to serve "approachable, farm-fresh pub fare inspired by authentic British dishes," such as seasonal bangers with mash, house-made charcuterie and peat-grilled lamb T-bone with Rancho Gordo yellow-eye bean stew and herb-crusted haggis. Gotta love restaurants that serve haggis.
Chef Michael Dotson earned a three-star rating from the San Francisco Chronicle in 1997 for his food at PlumpJack Cafe in Squaw Valley. He also worked at Heirloom in Sonoma and Evvia Estiatorio in Palo Alto. 
As a proper pub, Martins West will serve a wide selection of imported and locally brewed beers on tap, including farmhouse ales and hand-crafted and imported beers. The restaurant will also offer a global wine list and full bar, featuring an extensive collection of Scotches.  
Just down the street is Deseo Tequila Lounge, the latest in a wave of high-style Mexican restaurants in the Bay Area. The place is more of a bar and lounge than a restaurant but offers an array of Mexicanish small plates and snacks. But the real star here is the tequila. Make that tequilas. With more than 800 kinds of tequila available you'd be hard pressed to find a greater variety anywhere.
  Martins Pub West
831 Main St, Redwood City. 650.366.4366.
Deseo Tequila Lounge
851 Main St, Redwood City. 650.366.1333.
Javier Barriga
Friends and customers of Saratoga's Sent Sovi restaurant were saddened to learn of the death of longtime waiter Javier Barriga on April 19. He was 50. Barriga, who also worked at Trevese, Tapestry and Nick's on Main, was Sent Sovi's lead server from 2003 to 2008. Born in Peru, Barriga lived in Los Gatos and leaves a daughter, Mikaela, behind. 
Sent Sovi is planning a memorial service for Barriga, pending travel arrangements of his family in Peru. Send an email to [email protected] if you wish to be informed about memorial plans.
In the meantime, the restaurant has established the Javier Barriga Memorial Fund for Barriga's immediate needs and then for the needs of his 12-year-old daughter. Donations may be made as follows: 
• Online PayPal link (credit cards and PayPal accounts accepted) at: www.paypal.com/cgi-bin/webscr?cmd=_s-xclick&hosted_button_id=4812421
• Send payment to [email protected] through PayPal.
• Deposit cash or check made to "Bank of America" at any branch to account
04743-67758.
Send a letter to the editor about this story.