04.30.08
home | metro silicon valley index | columns | 5 things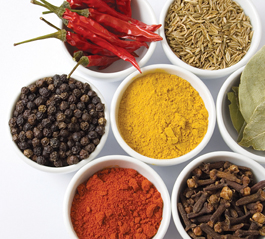 5 Things to Love
South Indian Restaurants
By Stett Holbrook
SILICON Valley is blessed with an abundance of Indian restaurants. Sunnyvale, Santa Clara and Milpitas are the places to find the best south Indian food. These restaurants, many of them vegetarian, serve food that's generally spicier than that of northern India and make use of coconut, rice and dosas (long, thin crepes made with rice flour) and idlis (steamed rice patties) instead of naan. Here are five southern Indian restaurants worth seeking out.
Dasaprakash Great vegetarian restaurant featuring dosas, idlis and bondas, stuffed vegetable patties. 2636 Homestead Rd, Santa Clara. 408.246.8292.
Komalas Vilas Best known for its lunch buffet featuring a changing menu of excellent vegetarian food.1020 E. El Camino Real, Sunnyvale. 408.733.7400.
Saravana Bhavan Vegetarian restaurant that specializes in thalis, an Indian lunch platter. 1305 S. Mary Ave, Sunnyvale. 408.616.7755.
Tirupathi Bhimas The restaurant specializes in vegetarian spicy, aromatic food from the state of Andra Pradesh. Thalis are the way to go here. 1208 S. Abel St, Milpitas. 408.945.1010.
Udupi Palace This vegetarian restaurant specializes in dosas and uthappams. Uthappams are pancakes made with rice and lentil flour with various vegetables mixed into the batter or served on top like a pizza. 976 E. El Camino Real, Sunnyvale. 408.830.9600.
Send a letter to the editor about this story.