05.14.08
home | metro silicon valley index | columns | live feed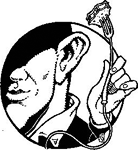 Live Feed
Sake Hop
By Stett Holbrook
THE STREETS of Japantown will soon flow with sake as Sake San Jose returns for its third and perhaps biggest event to date on May 22. The sake crawl is a fundraiser for Yu-Ai Kai Senior Services and gives fans of sake and Japanese food a unique opportunity to sample more than 30 of Japan's best rice wines. The cool thing about the event is that it all takes place in Japantown. Once you pick up your wristband, you proceed on a walking and drinking tour of Japantown. Restaurants and other businesses will each be pouring different kinds of sake and offering bites of food. In previous years only the restaurants offered food, but Linda Ueda, Sake San Jose chairwoman, says all businesses have been asked to offer participants something to eat.
"All businesses have been encouraged to put a little something out to absorb the alcohol," she said.
The event will kick off with an opening ceremony in which participants will crack open a sake barrel with mallets and then sample the sweet nectar within. San Jose Taiko will perform at the opening ceremony to get your heart pumping.
There will be a wide array of sake available for the tasting—ultra premium junmai daiginjo, ginjo and junmai sakes, sparkling sakes, sweet nigori sakes, even flavored sakes. Some of the sakes to save room for include Narutotai's nama ginjo geshu, an unpasteurized sake and a Kudoki jozo jumai ginjo, available at Western Contract Furniture; Sho-Une's junmai daiginjo at Santo Market; Yaegaki's "Nothingness" junmai daiginjo at Sakura Nail Bar; and Horin's junmai daiginjo at Banana Crepe.
In addition to the sake, Sapporo Breweries will be offering glasses of its premium Yebisu beer at the Uchida travel agency.
Ticket holders will get a program that lists all the sakes and where to find them so you won't lose your way.
In years past, the event has raised about $20,000 for Yu-Ai Kai. Yu-Ai Kai is a Japanese-American senior service center that offers a senior day care program, lunch service, social services and a transportation program, as well as trips and classes for Japantown seniors.
The event runs from 5:30 to 8:30pm and tickets are $35. For more info, go to www.sakesanjose.com or call 408.294.2505.
Send a letter to the editor about this story.