05.14.08
home | metro silicon valley index | music & nightlife | band review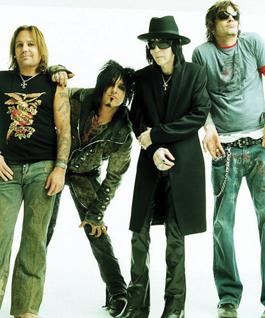 Mötley Crüe brings its Crüe Fest to the South Bay, sharing the bill with Buckcherry and SIXX:A.M., plus local bands made good Papa Roach and Trapt. Needless to say, the Shoreline will be packed with head bangers and fist-pumping rockers. Helmed by Vince Neil, Nikki Sixx and Tommy Lee, Motley Crue rose to fame with fellow hair metal bands in the 1980s, receiving the most notoriety for its 1989 album Dr. Feelgood. Though it's had its share of turmoil, most notably between Neil and Lee, the group is set to release its ninth record, Saints of Los Angeles, named after its hometown, in June. (CT)
Summer 2008 Venues & Concerts
Alameda County Fair
Shows at 6pm and 8pm. 4501 Pleasanton Ave, Pleasanton. www.alamedacountyfair.com.
Doodlebops 6/20
Terri Clark 6/21
Boyz II Men 6/22
Life in the Fast Lane 6/23
Mark Schultz 6/24
Ronnie Milsap 6/25
Cheeseballs 6/26
Pablo Cruice 6/27
Wayman Tisdale 6/28
Paul Rodriguez 6/29
Trin-i-tee 6/30
TBA 7/1
Eddie Money 7/2
War 7/3
Blues Festival 7/4
Los Lobos 7/5
Steve Holy 7/6
Ann Sobrato Performing Arts Center
401 Burnett Ave, Morgan Hill. 408.998.TIXS. www.ticketmaster.com.
Smash Mouth 5/15
The Scene TV Live 5/16
Fota Music and Arts Festival 5/17
Royal Crown Revue 5/18
Sobrato Pops 5/19
Arttec Academy Awards 5/20
Mythbusters 5/21
Avalon
777 Lawrence Expwy, Santa Clara. 408.241.0777. www.nightclubavalon.com.
Persian Ladies Night 5/14
Sapo 5/23
Tatu 6/6
Novoe Radio 6/14
Modern Day Cowboy 8/15
The Filthy Thieving Bastards was once just a side project between punk stalwarts Darius Koski and Johnny Bonnel of the Swingin' Utters, the Filthy Thieving Bastards strip the storytelling folk-punk mentality of the Utters down to a more basic level, skillfully infusing traditional folk instrumentation with their tested punk chops—think of the Pogues doused with even more punk angst and liquor—to form punk sound rich with narrative. The Blank Club, May 31 (RO)
The Blank Club
44 S. Almaden Ave, San Jose. 408.29.BLANK. www.theblankclub.com.
La Plebe 5/16
Dead Meadow 5/23
Monkey 5/24
The Cure After Party 5/28
The Chop Tops 5/30
The Filthy Thieving Bastards 5/31
Ambience 6/6
The Detroit Cobras 6/13
Jimmy Arceneaux's Rubber Groove Birthday Bash 6/20
Firme 6/21
The Fourfits 6/27
Big Sandy and His Fly-Rite Boys 6/28
Beerijuana 7/11
45 Grave 7/12
Agent Orange 7/18
The Guana Bats 7/19
The Blasters 7/23
187 Calm 7/26
The Brownies 8/9
Lavay Smith and Her Red Hot Skillet Lickers 8/23
Britannia Arms Cupertino
1087 De Anza Blvd, Cupertino. 408.252.7262. www.britanniaarmscupertino.com.
Ronnie P 5/16
Eruption Productions 5/17
Nigel and Clive 5/18
Jessica Sydal 5/23
Red Sunday 5/24
Blak Rock & Roll 5/30
Long Gone Bon 5/31
Relapse 6/14
Getter 6/28
Mudface 7/5
Five Minutes to Freedom 7/12
Barb Rocks Presents 7/26
Barb Rocks Presents 8/2
Barb Rocks Presents 8/30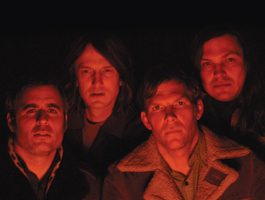 My First Murder play at the Caravan July 10. In a general defiance of all things orderly and controlled, My First Murder represents the latest surge of blood-thirsty screamcore currently giving teenage angst a whole new level of anti-establishment intensity. As their name suggests, MFM has no qualms addressing the depraved subject matter that seems to have stemmed from the new generations' spin on gothic idealism. Though it's doubtful many iPod-toting teens have read up on Poe or Polidori (author of The Vampyre, 1819), the legacy of the dark idiom persists thanks to modern gloom-rockers like Ozzie Osbourne. Amid guttural screams and thundering distortion, My First Murder unleashes a furious barrage of sound that resembles little in Black Sabbath's vein—but of course, no teenager wants to run the risk of playing music a parent might actually enjoy. (GW)
The Caravan Lounge
98 S. Almaden Ave, San Jose. 408.995.6220. www.myspace.com/thecaravan.
Wooden Indian Burial Ground 5/15
Interseed 5/16
Riders of the Blood Red Dawn 5/17
Motopunx 5/22
Mary Axe 5/23
The Business End 5/24
The Pimpsticks 5/29
The Cranks 5/30
Shepard's Gate 5/31
TBA 6/5
Beerijuana 6/6
Rebels 'n' Saints 6/7
Head on Collision 6/12
The Booty Chesterfield Trio 6/13
My First Murder 6/14
Big Quinn and the Broken Hearts Band 6/19
Desecrator 6/20
Pressure Point 6/21
Slack Jawed Sons of Bitches 7/3
My First Murder 7/10
Evacuee 7/11
The Decliners 7/31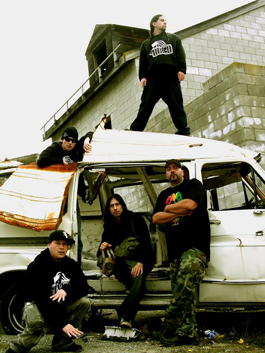 If you're from Harlan, Ky., you'll recognize the 40831 as your zip code, but for most of us living around these parts, the number is an obvious combination of local area codes. They sing about bridging the gaps, the most literal of which is between San Jose and the nearby coast. But they also bridge cultural divides, blending a street-smart urban attitude with that of a reggae-loving hippie, while their music combines hip-hop, reggae and soul to create a gritty, authoritative message about peace and love-it's the contradictions and how they negotiate them that keeps it interesting. Also performing is Firme, the local reggae-rock band that one-ups the rest of the Sublime imitators with an injection of hot Latin vibes. 40831 plays at the Catalyst June 12.
The Catalyst
1011 Pacific Ave, Santa Cruz. 831.423.1338. www.catalystclub.com.
Superbooty 5/17
Matt Costa 5/22
Andre Nickatina 5/25
The Devil Makes Three 5/30
Zion I 5/31
PK 6/5
Metabear 6/6
Shooter Jennings 6/6
The Murder Junkies 6/7
40831 6/12
Blessings of Affliction 6/21
Pepper 6/22
Rev. Horton Heat 7/3
Mike Ness 7/6
Y&T 7/26
The Cave Productions
MACLA, 510 S. First St, San Jose. www.myspace.com/thecavesj.
North of the Woods 5/24
Odious 5/25
Ashes.Ashes 5/31
Maya Over Eyes 6/14
A Portrait in Grey 6/21
My First Murder 6/22
Case in Theory 6/29
Event Center at San Jose State University
Downtown San Jose. 408.998.TIXS.
www.ticketmaster.com.
Megadeth 5/19
Join 'n Sing Concert 5/25
Wisin y Yandel 5/31
Tahiti Fete of San Jose 7/4–6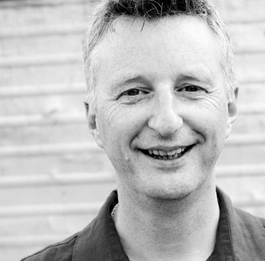 Characterized by a unique music style that mixes folk, punk rock and social commentary, Billy Bragg is best known for his soulful songs about politics and love. When Bragg hit the music scene in '80s London, he built a loyal following on both sides of the Atlantic. With just him and an electric guitar, Bragg connects to his audience through his witty and humanistic approach to music. Over the course of his career, he has teamed up with artists R.E.M., Less Than Jake, Wilco and most recently Kate Nash. Billy Bragg plays at the Filmore June 11.
The Fillmore
1805 Geary Blvd, San Francisco. 408.998.TIXS. www.ticketmaster.com.
Crowded House 5/14–15
Bassnectar 5/17
Dresden Dolls 5/18
Santana 5/20–21
Raheem Devaughn 5/22
Thrice 5/25
Ladytron 5/27
Swervedriver 5/29
Hank III 5/30
Bootsy Collins 5/31
Chevelle 6/2
The Deth Tour 6/5
Fish 6/9
Billy Bragg 6/11
Augustana 6/13
The Matches 6/14
Old 97's 6/17
The Fratellis 6/18
Ted Nugent 6/19
She Wants Revenge 6/20
O.A.R. 6/21–22
Billy Idol 6/26
Camper Van Beethoven 6/28
Lucha Vavoom 6/29
Mike Ness 7/2
Natasha Bedingfield 7/10
Summer Slaughter Tour 7/15
Wolf Parade 7/17
At the Gates 7/25
Pat Benatar and Neil Giraldo 7/27
Bloc Party 7/30
Cavalera Conspiracy 7/31
Zero: A Tribute to Martin Fierro 8/8
Nightwish 9/12
Dr. John and the Lower 911 9/13
Jaguares 9/19
Spoon 9/22–24
Railroad Earth 9/26–27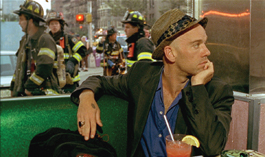 With a name that stands for Rapid Eye Movement, one would think R.E.M. might be a sleepier or trippier sort of band, leaning toward shoegazer or techno, or even more of a jam act. But Michael Stipe and Co. have performed straight-ahead pop rock since 1980, and without apology. With a ridiculous number of radio hits to its name ("The One I Love," "Losing My Religion," "Stand," "Everybody Hurts," "Man on the Moon"), R.E.M. was inducted into the Rock & Roll Hall of Fame in 2007 alongside Grandmaster Flash, the Ronettes, Patti Smith and Van Halen. This year the quartet released its 14th studio album, Accelerate, and the disc has garnered the group its best reviews since the late '90s. Modest Mouse and the National open. R.E.M. plays at the Greek Theatre May 31 - June 1.
Greek Theatre
UC-Berkeley, Bancroft Way, Berkeley. 408.998.TIXS. www.ticketmaster.com.
R.E.M. 5/31–6/1
Outernational Music Festival 6/20
Death Cab for Cutie 6/21
Robert Plant and Alison Krauss 6/27
Mark Knopfler 6/28
True Colors Tour with Cyndi Lauper 6/29
Feist 7/19
Stone Temple Pilots 7/25
Steely Dan 7/26
James Taylor 7/27
John Mellencamp 8/2
Dolly Parton 8/5
STS9 8/16
Dave Matthews Band 9/5–7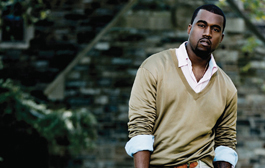 Kanye West may have one of the biggest egos on the planet, but he's also one of the planet's best hip-hop artists (though it should be noted that his newest album, Graduation, is not his best). Ironically, one of his biggest strengths as a rapper is his good humor and willingness to point out his own flaws, all of which he does in a weirdly conversational (as opposed to confrontational) style. But he's also a uniquely talented producer, which is probably why he's so high on himself, being the total package and all. And there we go again talking about Kanye's package again even though we swore we wouldn't. This is Mr. West's second appearance at the Pavilion this year. Kanye West plays at HP Pavilion June 6.
HP Pavilion
525 E. Santa Clara St, San Jose. 408.988.TIXS. www.hppsj.com.
Juanes 5/16
The Cure 5/28
Adventurera 6/1
Kanye West 6/6
Boost Mobile Wild Jam 6/12
George Michael 6/19
American Idols Live 7/8
Alan Jackson 8/14
Neil Diamond 9/28
JJ's Blues
3439 Stevens Creek Blvd, San Jose. 408.243.6411. www.jjsblues.net.
Jude Lozon and Scrumptious 5/14
Madalyn Rose 5/15
Swingshift 5/16
Rene Solis with Lucky 13 5/17
Alvin Draper 5/18
Dennis Dove 5/19
Doc and Chuck 5/20
Lara Price and Friends 5/21
Jimmy Dewrance 5/22
Stan Erhart 5/23
Willie G. 5/24
Gene Washington and the High 5 Band 5/25
Oliver and Friends 5/26
Dennis and Stuart 5/27
Jessica Johnson 5/28
AC Myles 5/29
Joint Chiefs 5/30
Steve Freund 5/31
The Wicked Sons 6/5
David Hull Blues Band 6/7
Corona Blues Band 6/19
Maxx Cabello Jr. 6/27
Kid Andersen 6/28
The Wicked Sons 7/3
Setting up at Johnny V's tonight is the crashing, speed-folk bluegrass twang of The Fucking Buckaroos from San Francisco who kick it raw, honest and amped beyond belief; like they just collectively swallowed an oversized jug of whiskey laced with meth. Their frenetic style of punked banjo picking is only tethered by the Buckaroos extremely high quality musicianship and commitment rock.
Johnny V's
31 E. Santa Clara St, San Jose. 408.947.8470. www.myspace.com/johnnyvslivemusic.
Apple Nasty 5/15
Blood and Glitter 5/16
October Embrace Her 5/17
Dr. Smiths Oil 5/18
Fight the Quiet 5/24
Metal Night 5/25
Pride Subject 5/29
Clockwork Allen 5/30
The Fucking Buckaroos 6/5
East Side Cruisers 6/6
Armed for Apocalypse 6/12
Aeroplane Soul 6/14
Alabaster 6/15
The Blank Manuscript 6/19
Blood and Glitter 6/20
Rishloo 6/24
Pirate Radio 6/26
Clockwork Allen 6/27
The Broken Drummer 6/28
The Disrepair 7/13
Days No Different 7/18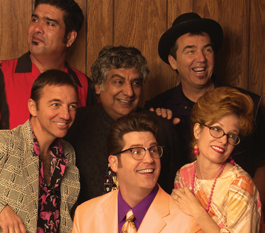 If only Lake Woebegone were as entertaining as the Pine View Heights Mobile Home Park, then Prairie Home Companion wouldn't suck so hard. Instead of stale anecdotes about the Statue of the Unknown Norwegian, Ralph's Pretty Good Grocery and the Chatterbox Cafe, the senior citizens of St. Paul, and those listening via PRI, would hear actual humor about Primer Grey Impalas, Custom Made Airbrushed License Plates and Living in Aluminum. With a sound that is equal parts Hank Sr. and Weird Al, the two country tinged troubadours, Antsy McClain and the Trailer Park Troubadours are invading California in an attempt to show us how they roll in Kentucky—in a double wide. I just hope that the song proves true and there is, in fact, "A Trailer Park Up in Heaven." Where else would we put Uncle Earle? Antsy McClain and the Trailer Park Troubadours play at the Little Fox July 25.
Little Fox Theater
2209 Broadway, Redwood City. 650.363.0271. www.foxdream.com.
Big Daddy Sunshine 5/16
Best Intentions Motown Mania Tribute Show 5/17
The Waybacks 5/18
Masterpiece 5/23
Unauthorized Rolling Stones 5/24
House of Floyd 5/25
Chris Cain Band 5/30
Heartbreaker 5/31
Tommy Castro Band 6/6
Big Bang Beat 6/7
Roy Rogers and the Delta Rhythm Kings 6/13
Stung 6/14
Pete Escovedo Orchestra and Sons 6/20
LaVentana 6/21
Tainted Love 6/27
Mestizo 6/28
Rick Estrin and the Night Cats 7/4
Blue 7/5
Bravo 7/12
Rhino Bucket 7/19
Pierre Bensusan 7/24
Antsy McClain & the Trailer Park Troubadours 7/25
Megatones 7/26
Live 105's BFD 2008
Jun 7, 11:30am; $10.53. Shoreline Amphitheatre, 1 Amphitheatre Pkwy, Mountain View. 408.998.TIXS. www.live105.com.
Cypress Hill; Moby; Pennywise; Flogging Molly; Alkaline Trio; Mstrkrft; The Kooks; Everlast; Anti-Flag; DJ AM; MGMT; Atreyu; Whigs; Lyrics Born; Playradioplay; The Phenomenauts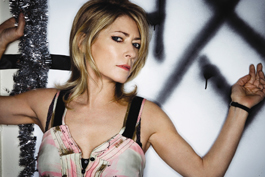 American and Japanese alternative music intersect when Sonic Youth's Kim Gordon teams up with laptop artist Ikue Mori and harpist Zeena Parkins (of Phantom Orchard) to create a revolutionary concert set to premiere at the Montalvo Arts Center. Both Kim Gordon and Phantom Orchard are innovators of music and the visual arts. The artists explore music to create a rich and dynamic sound designed to inspire audiences. Special guests include bassist Trevor Dunn and drummer Yoshimi. Kim Gordaon plays at the Montalvo Arts Center Sept. 26.
Montalvo Arts Center
15400 Montalvo Road, Saratoga. 408.961.5858. www.montalvoarts.org.
Vladimir Feltsman 5/14
Anita Amirrezvani 5/22
My Brightest Diamond 5/23
Jason Moran 6/18
Divide Light 8/13
Kim Gordon Meets Phantom Orchard 9/26
Monterey Jazz Festival
Monterey Fairgrounds, Monterey. 925.275.9255. www.montereyjazzfestival.org.
9/19: Cassandra Wilson; Joshua Redman Trio; Maraca 'Cuban Lullabies'
9/20: The Derek Trucks Band; Maceo Parker with the Next Generation Jazz Orchestra; Ledisi; Nancy Wilson 'Tribute to Cannonball Adderley' with Terence Blanchard and Tom Scott; Maria Schneider Jazz Orchestra; Christian McBride Quintet
9/21:Jamie Cullum; Herbie Hancock; Wayne Shorter Quartet; Next Generation Jazz Orchestra with Christian McBride; Buchanan High School Jazz Band 'A'; Kurt Elling 'Dedicated to You'; Kurt Elling Sings Coltrane/Hartman featuring Ernie Watts, ETHEL String Quartet and Laurence Hobgood Trio
Monterey Music Summit
May 30–Jun 1; $49–$169. Laguna Seca Recreation Area, 1025 Monterey-Salinas Highway 68, Salinas. 866.55.TICKETS. www.montereymusicsummit.com.
Snoop Dogg; Slightly Stoopid; Coheed and Cambria; Ozomatli; Tea Leaf Green; The Crystal Method; Melvin Seals and JGB; Moonalice; Fishbone; STS9; New Monsoon; Raine Maida of Our Lady Peace; Shelby Lynne; Paula Cole
The former lead vocalist of 'Til Tuesday ("Voices Carry") has long since become better known by her solo career. Mann shed her bandmates in the early '90s and put out two efforts to positive reviews but poor record sales before hitting her stride in 1999 with the release of the Magnolia soundtrack. Her rich and languished vocals on songs such as "Save Me" and "Wise Up" helped support the emotions of the film and propel it to cult status (though, yes, Tom Cruise elevated it to a different level of cult status...). In the past few years, she has followed up that success with four more studio records and a live disc, including a Christmas album, One More Drifter in the Snow. Mann stops at the intimate Mountain Winery outdoor stage, joined by Marc Cohn, touring to promote her album @#%&*! Smilers, released June 3. Aimee Mann plays at the Mountain Winery July 14.
Mountain Winery
14831 Pierce Road, Saratoga. 408.741.2822. www.mountainwinery.com.
Styx 7/2
Jazz at Lincoln Center Orchestra with Wynton Marsalis 7/6
Boston 7/8
Bob Weir and RatDog 7/9–10
Kathy Griffin 7/11
Hippiefest 7/13
Aimee Mann 7/14
Peter Frampton 7/15
Lynyrd Skynyrd 7/16
Chris Isaak 7/18–20
George Carlin 7/21
Los Lonely Boys 7/22
Ringo Starr and His All Starr Band 7/23
The Doobie Brothers 7/24–25
Emmylou Harris 7/27
Steely Dan 7/28
George Thorogood and the Destroyers 7/29
The English Beat 7/31
Lyle Lovett 8/1–2
The Beach Boys 8/3
Pat Benatar and Neil Giraldo 8/5
UB40 8/6
Bill Maher 8/7
Brian Regan 8/8
Boz Scaggs 8/10
Regeneration Tour 8/11
Donna Summer 8/13
Jonny Lang 8/15
Michael McDonald 8/16
Lewis Black 8/17
Daryl Hall and John Oates 8/18
Gipsy Kings 8/20
Dana Carvey 8/21
Creedence Clearwater Revisited 8/22
Toad the Wet Sprocket 8/23
Patty Griffin 8/26
Lucinda Williams 8/27
James Blunt 8/28
Chicago 8/29–30
Bonnie Raitt 9/3
Willie Nelson 9/4
Dave Stewart and His 30-Piece Rock Fabulous Orchestra 9/6
Margaret Cho 9/12
Squeeze 9/13
The Neville Brothers 9/14
Foreigner 9/18
Herbie Hancock 9/19
Chris Botti 9/26
Kenny G 9/28
Outside Lands Festival
Aug 22–24. $85–$225. Golden Gate Park, San Francisco. 408.998.TIXS. www.ticketmaster.com.
8/22: Radiohead; Beck; Manu Chao; The Black Keys; Cold War Kids; Steel Pulse; Lyrics Born; Black Mountain; The Felice Brothers
8/23: Tom Petty and the Heartbreakers; Ben Harper and the Innocent Criminals; Primus; Steve Winwood; Cafe Tacvba; Lupe Fiasco; Regina Spektor; Galactic's Crescent City Soul Krewe; M. Ward; Devendra Banhart; Matt Nathanson; Two Gallants; Dredg; Sidestepper; Kaki King; The Coup; Liars; Donavon Frankenreiter; Nellie Mckay; Goapele; Sean Hayes; Rupa and the April Fishes
8/24: Jack Johnson; Wilco; Widespread Panic; Rodrigo Y Gabriela; Broken Social Scene; Andrew Bird; Sharon Jones and the Dap-Kings; Drive-By Truckers; Stars; ALO; Jackie Greene; The Cool Kids; Grace Potter and the Nocturnals; Little Brother; Bon Iver; Ivan Neville's Dumpstaphunk; The Mother Hips; Nicole Atkins and the Sea; K'Naan; Back Door Slam; Culver City Dub Collective
Pin Up Productions
Various South Bay venues. www.myspace.com/pinupproductionssj.
Bears Bears Bears 5/16
The Darts 5/16
Life With Jonas 5/17
Tom's Revenge 5/17
Outbreak 5/20
Halifax 5/23
I Am Ghost 5/24
The Classic Crime 5/29
Moria 5/30
Knockout 5/30
Getter 5/30
Blessings of Affliction 5/31
Trouble in Paradise 5/31
Cory Tha Kid 5/31
Breathe Carolina 6/2
Goodbye Elliott 6/11
Say No More 6/14
Heroshima 6/18
Arsonists Get All the Girls 6/20
Tragedy Andy 6/21
Blues 6/27
Blameshift 6/27
Flip the Switch 6/28
Reluctant Hero 6/30
Pitch Black Records Presents 7/2
Scarlet Symphony 7/5
Lionheart 7/5
Heavy Lies the Crown 7/11
Hazel and Vine 7/12
A Class Act 7/12
Heroshima 7/18
A Change of Pace 7/18
Make Believe 7/26
Finch 7/26
Chase Long Beach 7/31
Say No More 8/6
Athens 8/14
Burning the Masses 8/19
Undergone 8/23
The Quarter Note
1214 Apollo Way, Sunnyvale. 408.732.2110. www.myspace.com/bandsonthespot.
The Backsliders 5/16
High Voltage 5/23
Crazyboy Marvin 5/24
Thunderhorse 5/30
Silicon Valley Roller Girls Benefit 5/31
Mystic Rage 6/6
Man Down Presents 6/7
Sammus Theory 6/13
TBA 6/14
Modern Day Cowboy 6/20
Man Down Presents 6/21
The Chop Tops 6/26
Jetboy 6/27
Crazyboy Marvin Presents 6/28
Fourth of July Party 7/4
Fourth of July After Party 7/5
Texas Hold Em 7/12
Avalon Film Festival 7/19
Bands on the Spot Anniversary 7/25
Modern Day Cowboy 7/26
High Voltage 8/1
Modern Day Cowboy 9/5
Paul's Birthday Bash 9/20
Red Rock Coffee
201 Castro St, Mountain View. 650.967.4472. www.redrockcoffee.org. Hannah McDonald 5/16
Aprilsrain 5/17
Stop Motion Poetry 5/23
The Fighting Supaks 5/24
Community Jazz Jam 5/30
Corner Laughers 5/31
Higher Ground 6/6
Death House Chaplain 6/7
Melissa Dinwiddie 6/8
Furious George 6/11
Esther's Muse 6/13
String Thing 6/14
Ambience 6/20
Quiet By Ten 6/21
Leo and the Nastys 6/22
The John Francis 6/27
Community Jazz Jam 6/28
Backup Johnny 7/1
Higher Ground 7/4
Mister Loveless 7/5
Bill Malonee 7/9
Two Sheds 7/12
Higher Ground 8/1
Regency Grand Ballroom
Van Ness and Sutter, San Francisco. 408.998.TIXS. www.ticketmaster.com.
Mindless Self Indulgence 5/23
Beirut 5/27–28
Peter Murphy 6/2
Hatebreed 6/4
Return to Forever 6/11–12
Camila 6/18
Dark Lotus 7/11
Rusted Root 7/16
Boy George 7/18
The Zombies 7/20
Less Than Jake 7/25
The Rio Theatre
1205 Soquel Ave, Santa Cruz. 831.423.8209. www.riotheatre.com.
The Bobs 5/30
Junior Brown 6/6
Orchestra Baobab 6/10
Brandi Carlile 6/23
Habib Koité and Bamada 8/18
Santa Cruz Blues Festival
100 Aptos Creek Road, Aptos. 831.479.9814. www.santacruzbluesfestival.com.
5/24: Bonnie Raitt; Pinetop Perkins; Hubert Sumlin; Willie 'Big Eyes' Smith; Mike Schermer Allstars; Coco Montoya; Jimmy Thackery; JJ Grey and Mofro
5/25: Al Green; The Subdudes; The Boneshakers; Ryan Shaw; Trombone Shorty
Shoreline Amphitheatre
1 Amphitheatre Pkwy, Mountain View. 408.998.TIXS. www.shorelineamp.com.
KISS Old School Fiesta 5/17
Live 105's BFD 6/7
Brad Paisley 6/20
Stevie Wonder 7/5
Slipknot 7/12
The Police 7/14
Jonas Brothers 7/15
John Mayer 7/26
Motley Crue 8/6
Projekt Revolution Tour 8/9
Warped Tour 8/15
Yes 8/19
Judas Priest 8/31
Counting Crows 9/17
Sleep Train Pavilion
2000 Zirker Pass Road, Concord. 408.998.TIXS. www.ticketmaster.com.
KBLX Stone Soul Concert 5/26
Iron Maiden 5/28
Chicago 6/7
Stevie Wonder 7/8
Kathy Griffin 7/12
The Police 7/16
Jonas Brothers 7/17
Steve Miller Band 8/15
JVC Jazz Festival 8/16
Voodoo Lounge
14 S. Second St, San Jose. 408.286.8636.
www.voodooloungesj.com.
Falls Protocol 5/14
Counter Step 5/21
TBA 5/28
Phenomenauts 5/30
Repaid in Blood 6/4
Amir 6/18
Barb Rocks Presents 7/2
Sarah Jane 7/16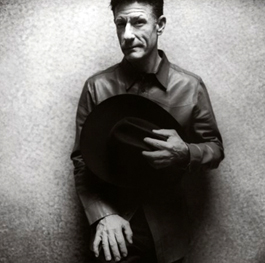 It's unfortunate that Lovett's career is distinguished more by his relationships (director Robert Altman, ex-wife Julia Roberts and a rampaging bull that broke his leg) rather than his sublime interpretation of Nashville. Record stores shelve his records in the country section but they can easily be referenced in Pop, Big Band, Bluegrass, Jazz, Blues and the Thinking Man's Love Songs section. Lovett tours behind his latest record It's Not Big It's Large. Lyle Lovett plays at Wente Vineyards July 31.
Wente Concerts at the Vineyard
Wente Vineyards, 5565 Tesla Road, Livermore. 408.998.TIXS. www.wentevineyards.com.
Crosby, Stills and Nash 6/9
Earth, Wind and Fire 6/24
Chris Isaak 7/8
Lynyrd Skynyrd 7/21
Clint Black 7/22
Boz Scaggs 7/30
Lyle Lovett 7/31
Frankie Valli and the Four Seasons 8/4
Huey Lewis and the News 8/5
Dana Carvey 8/20
Chicago 8/28
Bonnie Raitt 9/2
Willie Nelson 9/3
Foreigner 9/17
Warped Tour
Aug 15, noon; $27. Shoreline Amphitheatre, 1 Shoreline Amphitheatre Pkwy, Mountain View. 408.998.TIXS. www.ticketmaster.com.
Reel Big Fish; Angels and Airwaves; Gym Class Heroes; Say Anything; Against Me!; Relient K; Alesana; The Academy Is ...; Every Time I Die; As I Lay Dying; Evergreen Terrace; Aggrolites; Horrorpops; Maylene and the Sons of Disaster; Story of the Year; The Pink Spiders; Anberlin; From First to Last; Norma Jean; Devil Wears Prada; Family Force 5; Kate Perry; The Audition
Send a letter to the editor about this story.