05.14.08
home | metro silicon valley index | music & nightlife | band review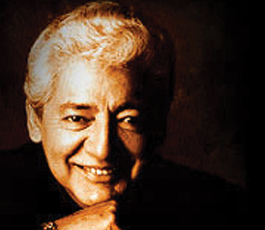 Way back when Ricky Martin was just a glint in his father's eye, Pete Escovedo was laying down the foundation for Latin pop in America. He toured with Santana for three years, formed a Latin big band Azteca, before going out on his own. Father of Sheila E. and uncle of Alejandro Escovedo, patriarch Pete is one of the West Coast's leading Latin Jazz bandleaders. His music covers salsa, Afro Cuban and Afro Caribbean styles. Escovedo play timbales, conga and other Latin instruments to whip up a sweaty dancing frenzy. He performs a free show for Music in the Park. Pete Escovedo plays Music in the Park July 10.
Summer 2008 Concert Series
Tuesdays
Milpitas Summer Concert Series
Tuesdays, 6:30–8:30pm. Free. Murphy Park, Yellowstone off Park Victoria Drive, Milpitas. 408.586.3210.
Texas Hold 'em 6/24
Jamfunkshus 7/8
Tonette Jeanine 7/22
Zebop 8/5
Twilight Concerts in Palo Alto
Tuesdays, 6:30–8pm. Free. Various locations, Palo Alto. 650.463.4940. www.cityofpaloalto.org.
Big Bang Beat 6/17
The Gospel Hummingbirds 6/24
David Jacobs Strain Quartet 7/1
The Red Hot Chachkas 7/8
Pete Escovedo Latin Jazz Orchestra 7/15
Norton Buffalo and Roy Rogers 7/22
Limpopo 7/29
The Tommy Castro Band 8/5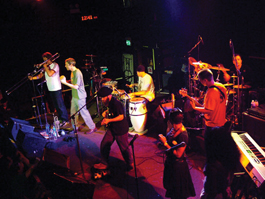 Back in the day Groundation was yet another struggling reggae band trying to find a niche in the Bay Area scene. Through a combination of hard work, good songwriting and constant touring, the band has gone from playing venues like the Whole Earth and the Trout Farm Inn to jaunting through Europe, Brazil and Hawaii. They've shared the stage with Zap Mama and Black Uhuru and founded their own label, Young Tree Records. With a jazz influenced sound and a love for the deep dub, the band has grown increasingly popular with reggae fans hoping to find something different for their groove. While they respect the roots of reggae, this innovative band is taking the genre in entirely new, and interesting path. They perform a free show for Music in the Other Park.
Wednesdays
Jazz on the Plazz
Wednesdays, 6:30–8:30pm. Free. Los Gatos Town Plaza, West Main Street and Santa Cruz Avenue, downtown Los Gatos. www.jazzontheplazz.com.
Claire Martin 6/25
Kristin Korb 7/2
Mose Allison 7/9
Dennis Rowland 7/16
Sophie Milman 7/23
Chris McNulty 7/30
Judith Owen 8/6
Monterey Jazz Festival High School All Stars 8/13
Nestor Torres 8/20
Houston Person 8/27
Thursdays
Palo Alto Brown Bag Concerts
Thursdays, noon–1pm. Free. Cogswell Plaza, Lytton and Ramona streets, Palo Alto. 650.463.4940. www.cityofpaloalto.org
Quartet San Francisco 7/10
Kaweh 7/17
Miss Ann Gibson 7/24
Damien Masterson Ensemble 7/31
SFJAZZ Summerfest
Thursdays, 6–7:30pm. Free. Stanford Shopping Center, 180 El Camino Real, Palo Alto. www.sfjazz.org.
Dates and acts TBA
Music in the Other Park
Thursdays in June, 5:30–9pm. Free. St. James Park, 105 N. First St, downtown San Jose. www.sjdowntown.com/eve_eve_mop.html.
Groundation 6/5
Dan Hicks and the Hot Licks 6/12
Augustana 6/19
Midnight Star 6/26
Music in the Park
Thursdays, 5:30–9pm. Free. Plaza de Cesar Chavez, Market and San Carlos streets, downtown San Jose. www.sjdowntown.com/eve_eve_mus.html.
Pete Escovedo 7/10
TBA 7/17
Vanessa Carlton 7/24
Junior Reid 7/31
TBA 8/7
Rocco DeLuca and the Burden 8/14
White Album Ensemble 8/21
TBA 8/28
TBA 9/4
Songwriters in the Stars
Thursdays, 6–9pm. Free. Santana Row, Olin Avenue and Stevens Creek Boulevard, San Jose. www.fire signentertainmentgroup.com.
Atkinson-Kincheloe Trio 6/5
'T-Bone' Ted Kastelic 6/12
Randy Maher 6/19
Eric Bolvin 6/26
Ray Soto 7/3
Miena Yoo 7/10
Steve Kritzer 7/17
Campbell Summer Concert Series
Thursdays, 6:30–8pm. Free. Orchard City Green, between City Hall and the Campbell Public Library, Campbell. 408.866.2105.
The Houserockers 6/19
Phil 'n the Blanks 6/26
West Valley Jazz Orchestra 7/3
Joe Ferrari Big Band 7/10
Special 10am children's concert: Andy Z 7/12
Groove Kings 7/17
The Refugees 7/24
The Garage Band 7/31
Cocktail Monkeys 8/7
The Crocodiles 8/14
Sage 8/21
Cupertino Summer Concert Series
Thursdays, 6:30–8pm. Free. Memorial Park Amphitheater, Stevens Creek Boulevard and Anton Way, Cupertino. 408.777.3120.
Cupertino Symphonic Band 6/5
Silicon Valley Houserockers 6/12
Zydeco Flames 6/19
Kaweh 6/26
Pladdohg 7/3
Big Rain 7/10
Mountain View Summer Sounds
Thursdays, 6:30–8pm. Free. Mountain View Civic Plaza, 500 Castro St, Mountain View; Cuesta Park, 2204 Grant Road, Mountain View; Intersection of Castro and California streets, Mountain View. 650.903.6331. www.ci.mtnview.ca.us.
The Refugees 7/17 (Cuesta)
West Valley Jazz Orchestra 7/24 (Cuesta)
House Rockers 7/31 (Cuesta)
Pamela Rose Band 8/7 (Castro)
Joe Sharino 8/14 (Civic)
Tiger Club 9/4 (Castro)
Central Park Summer Concert Series
Thursdays, 6–8pm. Free. Central Park, 50 E. Fifth Ave, San Mateo. 650.522.7240.
The Sun Kings 6/12
Fast Times 6/19
Inoahband 6/26
Toot Sweet Jazz Band 7/3
Blusion 7/10
Fotia 7/17
Los Boleros 7/24
Native Elements 7/31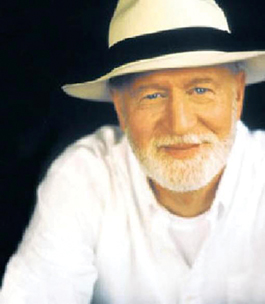 Over the course of his 50-year-plus career, people have gradually come around to Allison's Southern brand of philosophizing. The 76-year-old Mississippian's choice not to choose between jazz and blues has cost him countless gigs and, consequently, fans-though even a casual listener can hear that his blend of the genres makes perfect sense musically. But, well, some people don't like their grits to mix with their greens no matter how well they go together. Certainly Allison's lack of mainstream success, even as he became somewhat of a music legend over the years, wasn't for lack of talent--he's got a breezy vocal style influenced by legends like Percy Mayfield and Nat King Cole, while his piano chops typically blend influences ranging from jazz masters like Bud Powell and Thelonius Monk to delta blues and even classical virtuosos. Mose Allison plays Los Gatos Town Plaza July 9.
Fridays
Music on the Square
Fridays, 6–8pm. Free. Courthouse Square, Broadway Street, Redwood City. www.redwoodcityevents.com.
Tom Rigney and Flambeau 5/30
Mazacote 6/6
Pure Ecstacy 6/13
Freesound 6/20
Tempest 6/27
Zoostation 7/11
Madison Blues Band 7/18
Handful of Luvin 7/25
The New Morty Show 8/1
Cocktail Monkeys 8/8
Sun Kings 8/15
Skynnyn Lynnyrd Reloaded 8/22
California Cowboys 8/29
Evolution 9/5
Aja Vu 9/12
La Ventana 9/19
Unauthorized Rolling Stones 9/26
Ze Bop 10/3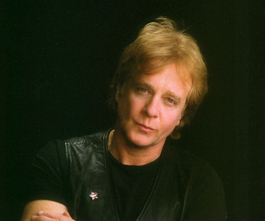 After a brief stint as a New York police officer in the '70s, Eddie Mahoney dropped his badge—and the "ah" from his last name—and picked up a microphone. Flash forward to the late '80s, and the Money Man was plastered all over the top 40 with a slew of platinum albums. Apparently 20 years and a few compulsory trips to rehab (as he tells the audience every year at the Boardwalk) make you "wanna go back." And with the shaggy 'do, pulsing hips and ridiculously catchy tunes, Eddie Money still has the goods to back it up. Ask Hinder, the swearing, tight black pants-sporting rockers who brought Eddie onstage in LA for their slightly harder-core, "Take me Home Tonight" cover. He kept right up. Sort of. He performs a free show for the Friday night concert series.
Free Friday Night Bands
Fridays, 6:30 and 8:30pm. Free. Santa Cruz Beach Boardwalk, Santa Cruz. 831.423.5590. www.beachboardwalk.com.
The Romantics 6/20
Herman's Hermits 6/27
Rare Earth 7/4
Eddie Money 7/11
Sha Na Na 7/18
Blue Oyster Cult 7/25
John Waite 8/1
Gregg Rolie 8/8
Papa Doo Run Run 8/15
Gin Blossoms 8/22
The Tubes 8/29
Morgan Hill Friday Night Music Series
Fridays (except July 4), 7–9pm. Free. Downtown Morgan Hill. 408.779.9444. www.morganhill.org.
Kelly McDonald 6/6
The Hot Rods Band 6/13
Fred McCarty and Company 6/20
Shane Dwight Band 6/27
JJ Hawg 7/11
Steve Czarnecki's Quartet 7/18
Fast Lane Band 7/25
Red Beans and Rice 8/1
Chubby's Allstars 8/8
3D 8/15
The Usual Suspects 8/22
The DADZ 8/29
Saturdays
Vasona Vibrations
Saturdays, 5–7pm. Free. Vasona Lake County Park, 333 Blossom Hill Road, Los Gatos. 408.354.2608. www.southbayfolks.org/vasona.
10th Avenue Band 6/7
Blah Blah Woof Woof 6/14
City Rocks 6/21
The South Bay Stompers 6/28
Guys With Guitars and Friends 7/5
Celtic Heart 7/12
Women With Strings Attached 7/19
Tin Cat 7/26
Sundays
Stern Grove Festival
Sundays, 2pm. Free. Stern Grove, San Francisco. 415.252.6252. www.sterngrove.org.
Booker T. Jones 6/15
Seun Kuti and Egypt 80 6/22
San Francisco Symphony 6/29
Allen Toussaint 7/6
Rachid Taha 7/13
Alonzo King's Lines Ballet 7/19
Voices of Latin Rock 7/27
Bajofondo 8/3
One Hawai'i 8/10
San Francisco Opera 8/17
Music in the Park, Los Gatos
Sundays, 5–7pm. Free. Los Gatos Civic Center lawn, 110 E. Main St, Los Gatos. 408.354.6820. www.losgatosca.gov/mip.
Dates and acts TBA
Send a letter to the editor about this story.