May 16-22, 2007
home | metro silicon valley index | columns | live feed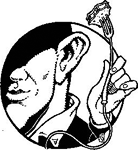 Live Feed
The Big Cheese
By Stett Holbrook
La Fondue, the 15-year-old Saratoga restaurant consistently named one of the most romantic dining spots in the South Bay, is closing its doors. But don't worry. They're just moving to a bigger and better location about 50 yards down the street. Owner Mitchell Cutler said while business was great, maintenance problems plagued the restaurant and he was eager to move once his lease was up.
Le Fondue, which now has a second location in San Juan Capistrano, is taking over the space vacated by Viaggio, a Mediterranean restaurant on the corner of Big Basin Way and Fourth Street that never quite found its groove. Cutler will gut the space and hopes to reopen in August.
The new space, which at 4,400 square feet will be 30 percent bigger than the old space, will include a full bar and totally new interior design.
"I want to kick up the atmosphere and do more of a current style," says Cutler. He describes the new style as "Beverley Hills meets the Milan fashion catwalk."
The menu, however, will remain largely the same.
With the Plumed Horse across the street under new ownership and undergoing a major remodel, downtown Saratoga's sleepy dining scene is beginning to show signs of life.
Spago Goes
Meanwhile, Spago, the Bay Area outpost of star chef Wolfgang Puck, will shut for good this month.
When it opened in 1997, the restaurant brought a touch of L.A. glamour to Palo Alto. It was the fourth Spago restaurant to open in the country, with additional locations in Beverly Hills, Las Vegas and Maui. But over the years, I think the food lost its star power.
According to a statement from the Wolfgang Puck Fine Dining Group, the decision to close came as part of the new company strategy of partnering with luxury hotels as they did with Cut steakhouse at the Four Seasons in Beverly Hills and the newest Spago at the Ritz-Carlton in Bachelor Gulch, Colo.
To mark the closure of the restaurant, Puck will be on hand on the last day of service May 31 to autograph the menu and greet loyal customers.
Eat Like a Local
Santa Clara's Parcel 104 is holding it "104-mile dinner" June 2. All ingredients for the meal will come from farms and producers within a 104-mile radius.
For some, eating locally sourced food is more important than eating organically grown food because it doesn't use up so much fuel to make it to the table and it helps support local agriculture. In the case of the South Bay, we happen to have great local and organic farms and purveyors, so we have the best of both worlds.
Food participants will include Freedom's Happy Boy Farms, Pt. Reyes Station's Cowgirl Creamery, San Jose's Bassian Farms, and St. Helena's Stone Olive Ranch. In addition to using locally sourced food, Parcel 104 will be erasing the carbon footprint of the event by working with Planktos, a company that specializes in ecosystem restoration.
The cost of the 104-Mile Dinner will be $150, including tax and gratuity. Call 408.970.6104 for more information.
The event will also be a coming out party of sorts for new executive chef Robert Sapirman. Sapirman is taking over the helm as outgoing executive chef Bart Hosmer takes a position as head of the food and beverage program for Marriot properties worldwide.
Sapirman and Hosmer careers' have overlapped on several occasions. Their mutual friendship started nearly 11 years ago at the Flying Fish Cafe at Walt Disney World's Boardwalk Resort. Hosmer mentored Sapirman throughout his career and eventually brought him out to California after the opening of Parcel 104 to become his sous-chef and, ultimately, his chef de cuisine. Sapirman eventually left to take the position of executive chef at Arcadia in San Jose.
Send a letter to the editor about this story.