05.20.09
home | metro silicon valley index | columns | live feed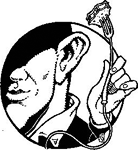 Live Feed
Break The Chains
By Stett Holbrook
WALKING DOWN South First Street in San Jose recently, I was thoroughly unsurprised to see that Asqew Grill called it quits last month. The 200 S. First St. location is something of a doomed corner. Zyng Noodles also occupied that space and failed as well. I don't know the details of why Asqew left, but I wonder if part of the reason was that the chain restaurant simply didn't resonate with downtown diners. Granted, with only five locations now (Asqew had another location on Coleman Avenue that closed, too) it's not a megachain like McDonald's, and it is based in the Bay Area, but it's still a chain to me—formulaic and uninspired. Just like Zyng and just like the chain restaurant that will probably replace it.
Could downtown San Jose be tiring of chain eateries? I know I have.
I wonder how a locally owned, independent restaurant would fare there. Casa Castillo's, which held the spot for almost 20 years before the city sold the Twohy building to developers who then booted the business out, did considerably better than the bland chains that followed.
One of the worst developments in downtown restaurants was the closure of La Taqueria earlier this year. The locally owned, scrupulously fresh Mexican restaurant was a downtown favorite. But what's really hard to take is the fact that Carl's Jr. is taking its place. Talk about adding insult to injury.
In my perfect world, there would be no more chain restaurants in downtown San Jose. The ones already here could stay, but that's it. Restaurants with, say, more than seven locations would be banned. In downtown's decades-long quest to develop some kind of critical mass as a vibrant retail/housing/cultural center, restaurants must play a central role. If downtown is to shed its image of a boring sea of blandness, it must cultivate and celebrate its diverse culinary flavors, flavors that make San Jose what it is.
Chain restaurants like P.F. Chang's, Morton's Steakhouse, Subway sandwiches, Johnny Rockets, McCormick and Schmick's and Starbucks serve perfectly fine food and drink, but to me their presence downtown does nothing to create the kind of vibrancy and distinctiveness that downtown so desperately needs.
But given the state of the economy and downtown's status as a retail center, I realize that the world is far from perfect. Scott Knies, executive director of the San Jose Downtown Association, told me that his organization has discussed where it would be best to locate certain retail businesses, but the group has not pursued limits on chain business, particularly restaurants.
Knies says that downtown's restaurants are "the one area of retail that's working in downtown San Jose." He says in effect that putting limits on chain restaurants would be killing the goose that lays golden egg, even if those eggs sometimes come from the Golden Arches. Knies believes downtown ultimately benefits from a mix of restaurants—national and regional chains as well as locally owned businesses—because it keeps the retail scene alive and possibly opens the door to other business who might not otherwise locate here.
"It's pretty early in our evolution to be contemplating [a limitation on chains] now," he says. "We're just beginning our evolution into a retail center."
I guess he has a point. Downtown has to walk before it can run. Or, to put it more cynically, beggars can't be choosers. But chain restaurants create a Catch-22. For a city that is often criticized for its soulless corporate blandness, each new chain restaurant perpetuates that image. I suppose a chain restaurant is better than an empty, trash-blown storefront, but only time will tell whether these restaurants one day contribute to a more indigenous food scene.
I'm encouraged by the plans for the San Jose Public Market around San Pedro Square. Leaving aside questions about private-public funding, the market is just the kind of homegrown spark downtown needs for a more lively restaurant and shopping scene—provided local businesses and not soul-sucking chains are given priority.
Maybe when downtown's retail base matures, attitudes toward chains will change. San Francisco has a policy against chain restaurants. So do cities diverse as Arcata and St. Paul, Minn. I realize a ban on chains won't fly in San Jose, but how about a quota? Or better yet, what if the city offered incentives for independently owned, unique restaurants? Would the city then be open to criticism that it favors one kind of business over another? Probably. But so what?
I think that the city could do a lot to establish the conditions where a more vital and unique food scene could flourish by making it clear that it prefers local flavors instead of a generic corporate food culture.
Send a letter to the editor about this story.