05.21.08
home | metro silicon valley index | columns | 5 things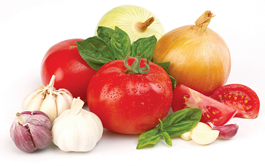 5 Things to Love
Hidden Restaurants
By Stett Holbrook
SOME RESTAURANTS jump right out at you with flashing neon signs and prominent locations. Others take a little digging to find. Here are five South Bay restaurants worth hunting down.
Freshly Baked Eatery Somewhat hard to find in its office-warren location, the fresh-made bread, house-roasted meats and great sandwiches are worth seeking out. 152 N. Third St, San Jose. 408.298.9370.
Jersey's Cheesesteaks Once located in a Campbell minimall, this great cheese-steak maker has gone underground. Literally. 325 S. First St, San Jose. 408.971.2898.
Manresa OK, so Manresa isn't exactly a secret, but it is on a quiet side street that can be hard for first-timers to find. Come on, work with me. 320 Village Lane, Los Gatos. 408.354.4330.
Rose International Market The market where you place your order isn't hidden, but the hole in the wall at the back of the building where you pick up your koobideh is wonderfully incognito. 1060 Castro St, Mountain View. 650.960.1900.
Tacos Eva As a taco truck, the location of this superb taqueria is more of an estimate. Technically it's 1565 Mabury Road in San Jose, but it's more accurate to say Mabury, just east of 101 across from flea market parking lot.
Send a letter to the editor about this story.