May 23-29, 2007
home | metro silicon valley index | columns | live feed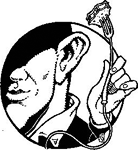 Live Feed
I'd Like to Buy the World a Dogh
By Stett Holbrook
ATHE RISK of repeating myself—again—the strength of Silicon Valley's restaurant scene is the quantity and quality of its ethnic restaurants. Restaurants specializing in Vietnamese, Chinese, Korean, Japanese, Mexican, Persian, Malaysian and Indian food make the South Bay the land of plenty. Many of these restaurants are located in strip malls and drab storefronts, but the quality of the food typically makes up for any shortcomings in décor. While the food is the main attraction, I'm always on the lookout for delicious and different drinks, as well. Here are some of the notable beverages I've had in my hungry wanderings around Silicon Valley with suggestions on where to find them. If you just limit yourself to Coke and Sprite you're missing out on a world of taste.
BADAM: Chances are you've had mango lassi when dining at Indian restaurants, but badam is less common. The sweet drink is made with ground almonds and cardamom and tastes like a melted version of kulfi, that great Indian ice cream. I got mine at Udupi Palace, 976 E. El Camino Real, Sunnyvale; 408.830.9600.
CHENDOL: Malaysian restaurants offer some of the most delicious and exotic drinks around—and there's not even any liquor in them. Chendol, somewhere between dessert and beverage, is a slushy drink made with shaved ice, gummy bearish strips of jelly made from green pea flour, red beans, coconut milk and dark, molasseslike palm sugar. Mieo peng is the Malaysia version of chocolate milk except it's made with cocoa malt and evaporated milk. Get them both at Rasa Malaysian, 1290 Coleman Ave., Santa Clara; 408.980.0668.
DOGH: This salty-sour yogurt-based drink is usually served in plastic bottles, but some Persian and Middle Eastern restaurants make their own. The first sip can be a little surprising but the clean, refreshing flavor quickly wins you over. In Campbell, Neezi Café serves a homemade dogh that's slightly fizzy and sprinkled with dried mint. (1740 S. Winchester Blvd., Campbell; 408.379.1126)
HORCHATA: This sweet drink is probably familiar to anyone who frequents good taquerias. Made with almond milk, ground rice and cinnamon, horchata is delicious and does a good job of extinguishing any salsa-kindled fire you've started in your mouth. Check out La Peñita (601 S. First St., San Jose; 408.295.0434) and Chalateco (2323 The Alameda Santa Clara; 408.243.1357) to get yours.
PRESERVED PLUM LEMONADE: This Vietnamese specialty is one of those drinks that sound weird until you taste them. The plum is question is salty and sour and has potent puckering power. But dropped into a glass with soda water and sweetened lemon juice, it's fizzy, sour, sweet and salty all at once. Try one at Vung Tau, 535 E. Santa Clara St., San Jose; 408.288.9055.
YOUNG COCONUT: Coconut milk is pressed from the meat of mature coconuts but young, green coconuts contain a clear, slightly sweet water that tastes faintly of coconut. Served in a tall glass with ice, it's a real refresher. Vung Tau has this one, too.
Send a letter to the editor about this story.