06.10.09
home | metro silicon valley index | columns | Wine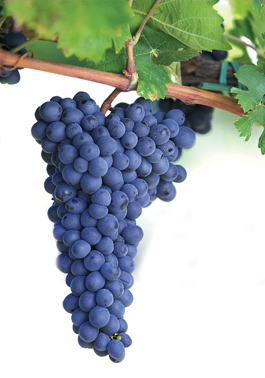 A Vintage Love Affair at Wine Affairs
Diane Chang-Laurent champions fine wines on The Alameda in San Jose
By Stett Holbrook
WINE lover Diane Chang-Laurent did what many disaffected tech workers would love to do: ditch the corporate world and go into the wine business. "When we traveled we'd always check out other cities' wine bars and we wanted one of our own," she said. When she become pregnant with her first child she quit her job and decided to follow her dream. Together with her husband, Freddy Laurent, Diane opened Wine Affairs on The Alameda in San Jose a year and a half ago.
The pedestrian-friendly stretch of The Alameda between Interstate 880 and Highway 87 is a perfect location for the wine bar. The Rose Garden and surrounding neighborhoods support the growing number of restaurants and retail stores. Chang-Laurent says the neighbors make up the bulk of her business, and there is even one winemaker who lives nearby whose wine has become a top seller.
The wine bar and retail shop concentrates on eclectic and small production wineries you're not likely to find elsewhere. Two customer favorites are a cabernet sauvignon by Sensorium Wines, a wine made by winemaker Jeff Ritchey who lives nearby, and a grenache from Comartin Cellars, a wine made in Campbell. Both are tiny wineries that don't have big marketing and sales budgets to promote themselves, and wine shops like Wine Affairs help get the word out. "There are a lot of hidden treasures out there," said Chang-Laurent.
The bar also offers 50 wines by the glass dispensed from a high-tech machine that preserves the wines with nitrogen. The lineup of wines changes periodically and allows you to try before you buy. "I'd rather you taste it before you buy it," said Chang-Laurent.
Most wine bars offer some kind of a wine club or membership, but Wine Affairs' is a better deal than most. Sign up for the monthly shipment of wine ($30–$45), and you not only get a variety of wines at steep discounts but you can also come in and taste the featured wines for free to help you decide if you should open your wine now or lay it down for a few years. The wine club also allows you to participate in tasting events for free and 10 percent off purchases.
While Wine Affairs is primarily for wine lovers, the business has expanded its selection of premium beers from five when they first opened to about 40 now. The well-chosen list includes several selections from Dogfish Head and Santa Rosa's coveted Russian River Brewing Co., two hard-to-find beers in the Silicon Valley.
Wine Affairs
1435 The Alameda, San Jose; 408.977.0111
Send a letter to the editor about this story.