June 14-20, 2006
home | metro silicon valley index | columns | live feed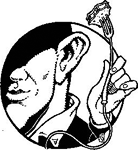 Live Feed
Streets of Eats: Cupertino Village
By Stett Holbrook
TEN YEARS ago, Vallco Village was a nondescript shopping center at the corner of Wolfe and Homestead roads in Cupertino that was losing out to higher-profile malls like Valley Fair. But in 1997 Sand Hill Property Co. bought the shopping center and transformed into a highly successful Asian-themed mall. Tapping into a lucrative niche market, the new owners renamed it Cupertino Village and attracted a number of Asian businesses and restaurants to cater to Silicon Valley's ever growing Asian population. Ranch 99, an Asian supermarket, is the anchor tenant and today the shopping center offers a jackpot of pan-Asian dining and Asian specialty stores.
Why did it take me so long to discover this place? I love it here.
I visited Cupertino Village for the first time a couple of weeks ago when I was eating at HC Dumpling House for a restaurant review. After lunch, I walked around the bustling shopping center and made mental notes of all the food choices before me: Taiwanese, Chinese, Vietnamese, Korean, Japanese, Hong Kong-style coffee shop, rice porridge shop, tea store and bubble tea/coffee shops. I quickly began to plan a return visit.
Cupertino Village has a quiet, 1970s feel to it that is worlds apart from more modern malls like Santana Row. It's refreshingly different from most American malls. There are no towering signs assaulting motorists as they drive by. With its outdoor walkways, grassy spaces and benches, the interior of the mall feels more like a community college campus. The retail center continues to appeal to investors, too. Kimco Realty just bought the 114,000-square-foot shopping center for $65 million from Sand Hill Property Co.
My next time back, I stopped in at Super Bowl, a Vietnamese restaurant near the center of the mall. The restaurant touts its "famous" pho, but I found mine just OK; I prefer a deeper, richer broth. Better was the excellent green papaya salad. The entree-size salad was piled with juicy pork and butterflied whole shrimp. The shower of fried peanuts and fried shallots on top sealed the deal.
If you've got a hankering for snacks and sweets, check out Aji Ichiban, a store filled with bin and after bin of individually wrapped Japanese candies, rice crackers and other highly snackable stuff.
Wolfe Cafe is probably one of the most unique restaurants in the shopping center. The restaurant is a Hong Kong-style coffee shop, a restaurant that straddles East and West with dishes that hop from China to America. In addition to ma po tofu and dry fried green beans, you can get a tuna sandwich with french fries, a Caesar salad, a New York steak and baked Bolognese spaghetti—with rice on the side.
On the fancier side, Joy Luck Place is the place to go for dim sum. At lunch, the restaurant does away with menus. Instead, an army of fast-moving tuxedo-wearing waiters proffers steaming dishes of shrimp and chive dumplings, Chinese broccoli and barbecued chicken rolls. If they have it, go for the shrimp and mango spring rolls.
Ranch 99 is truly a wonder. The fish market is worth the trip alone. While it's sad to see the store selling critically overfished species like Chilean sea bass and Mexican grouper, the variety of the seafood available is a wonder. There are urchin, sea snails, conch, crayfish, manila clams, razor clams, little neck clams, Dungeness crab, geoduck and lobster. And that's just the live seafood. Over in the produce department, I was filled with choy joy. There was bok choy and sure, but also zen choy, a choy, gai choy, tagu choy and the long-leaved Taiwanese bok choy.
Ten Ren is the place to go for bagged and premium bulk tea. If you're hankering from something sweet, check out Sheng Kee Bakery. The lacy sesame cookies are great as are the wide variety of sweet and savory filled buns. They're also known for their pineapple moon cakes and egg custard tarts.
So I'm about 10 years late in discovering Cupertino Village. I've got a lot eating to do to make up for it.
Streets of Eats is a highly sporadic series about ethnic dining enclaves in Silicon Valley.
Send a letter to the editor about this story.