06.18.08
home | metro silicon valley index | columns | live feed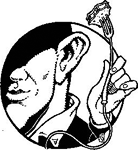 Live Feed
Make Dining Out Count
By Stett Holbrook
TODAY, June 18, is World Refugee Day, a day that has special significance for Nancy Avila. Avila was one of the thousands of refugees who fled Vietnam following the fall of Saigon in 1975. In 1980, when she was 15 and orphaned, she and her brother piled into a fishing boat along with some 400 other refugees to escape.
"I was on the bottom deck," she remembered. "I was so sick."
On her third night at sea, she and her boat mates encountered a pirate ship, but they escaped being attacked because the moonless night allowed them to slip by undetected. But they weren't out of trouble yet. The next night the boat was besieged by a storm and started taking on water. They were traveling with another boat and it sank.
"A lady next to me told me, 'Pray child, pray.'"
They made it out of the storm and neared the coast of Indonesia when the boat struck a rock and rapidly began to fill with water. Avila couldn't swim so she emptied a water canister and used it as a flotation device and made her way toward shore.
"When I made it to land, I cried and cried," she said.
After spending a few months in a refugee camp, a San Francisco relief agency sponsored her and her brother and resettled them in California.
That was nearly 30 years ago. Today, she owns San Jose's Melting Pot restaurant, a fondue restaurant in downtown San Jose. Given her experience as a refugee, she's decided to participate in Make Dining Out Count, a one-day event organized by the International Rescue Committee (IRC) to commemorate World Refugee Day.
"[My experience] was an example of a good deed society had to offer," she says. "Now I want to give something back."
For Make Dining Out Count, local restaurants have agreed to donate a portion of their sales on June 18. Proceeds from the event will help support programs aimed at helping local refugees become self-sufficient. World Refugee Day was designated by the United Nations High Commissioner for Refugees to bring attention to the plight of the 14 million refugees around the world.
The participating restaurants are:
Champa Garden, 2102 Eighth Ave., Oakland, 510.238.8819
Eulipia, 374 S. First St., San Jose, 408.280.6161
Golden Lotus, 1301 Franklin St., Oakland, 510.893.0383
Harvest and Rowe, 55 Second St., San Francisco, 415.541.7771
The Melting Pot, 72 S. First St., San Jose 408.293.6020
Red Lantern, 808 Winslow St., Redwood City, 650.369.5483
Reyhan Restaurant, 1625 Almaden Road, San Jose, 408.293.3600
San Jose Tied House, 65 N. San Pedro St., San Jose, 408.295.2739
Taj India, 889 E El Camino Real, Sunnyvale, 408.720.8396
Vin Santo, 1346 Lincoln Ave., San Jose, 408.920.2508
Zeni Ethiopian Restaurant, 1320 Saratoga Ave., San Jose, 408.615.8282
The IRC, which has a local office in San Jose, offers global assistance to populations affected by violent conflict and oppression, providing lifesaving aid in emergencies and assistance as these populations try to rebuild their lives. Most of the refugees the agency works with come from Vietnam, Iran and East Africa. There are also a number of Iraqi refugees who have started arriving here.
Since 1979, the IRC has resettled about 40,000 refugees in San Jose. Worldwide, the IRC served more than 12 million displaced people last year, providing health care, water and sanitation systems, child welfare, education and economic redevelopment support. The organization operates programs in 25 countries worldwide and is a first responder in refugee emergencies. Local resettlement offices throughout the United States—including San Francisco, Oakland, San Jose and Sacramento—provide refugee families with services that help them successfully rebuild their lives and integrate into their new communities.
So if you're going to go out to eat tonight, why not make it count and eat at one of these generous restaurants?
Send a letter to the editor about this story.