06.24.09
home | metro silicon valley index | music & nightlife | band review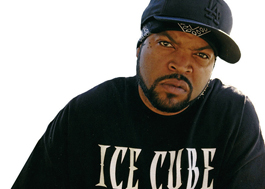 COOL SOUNDS: The WiLD 94.9 Bomb Concert features headliner and hip-hop legend Ice Cube.
Ice Cube Cometh
By Steve Palopoli
WHEN SIZING UP hip-hop shows, it's always wise to consider What Would Ice-T Do? (WWITD?) But it's not so easy with WiLD 94.9's Bomb Concert. One of the headliners is Soulja Boy Tell 'Em, the man responsible for the annoyingly catchy "Crank That (Soulja Boy)" and its even more annoying dance. Last year, Ice-T went on record saying that Soulja Boy Tell Em is single-handedly killing hip-hop and called his song "garbage." But another one of the headliners is Ice-T's boy Ice Cube, who in the same rant Ice-T specifically mentioned as one of the last rappers keeping hip-hop alive. It's always worth it to see the Cube whenever possible, especially now that he's had himself a rap renaissance with his last two albums, Laugh Now, Cry Later and Raw Footage. While haters still weakly grumble that he's gone Hollywood, he's been raging through the dead-on sonic and verbal attacks like "Why We Thugs" and "Gangsta Rap Made Me Do It." And when he gets those blow-up "West Side" hands going, watch out. Dancehall crossover Sean Paul also performs, along with Rick Ross, Pitbull, LMFAO, Baby Bash and more.
THE WILD 94.9 BOMB CONCERT happens Friday (June 26) at 6pm at Shoreline Amphitheatre, 1 Shoreline Dr., Mountain View. Tickets are $25.50-$95.50. (408.998.TIXS)
Send a letter to the editor about this story.