07.01.09
home | metro silicon valley index | movies | current reviews | dvd review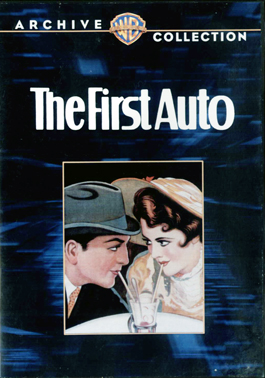 The Sea Hawk
The First Auto
When a Man Loves
Old San Francisco
The Divine Lady
One disc each; Warner Archive Collection; $19.95 each
By Michael S. Gant
Thanks to the ease of the DVD platform, Hollywood studios are starting to release waves of lesser-known features, some hidden gems, others just curiosities—all welcome to the film buff (although, scandalously, too many titles remain unreleased, lost in copyright limbo). The Warner Archive has just announced a bundle of titles available only from its online store (www.WarnerArchive.com). They can be ordered on demand as no-extras DVDs and shipped within a week; for $14.95, the films can be downloaded directly without the packaging. The most intriguing titles come from that weird interregnum between the last of the silents and the first "talkies," when studios scrambled to grasp the new sound technology, loosely defined, circa 1927. The 1924 version of The Sea Hawk, starring Wallace Beery, Milton Sills and Enid Bennett, is a pure silent, accompanied with a theater-organ soundtrack in the grand old manner by Robert Israel. This tale of adventure on the high seas in the days of Spanish galleons, slave ships and Moorish pirates features some truly rousing nautical battle scenes, nicely tinted in ochre and sepia to simulate the smoke and mist of combat. Most of the special effects are done on the full-scale, extras-and-costs-be-damned style of the late-silent era. When a Man Loves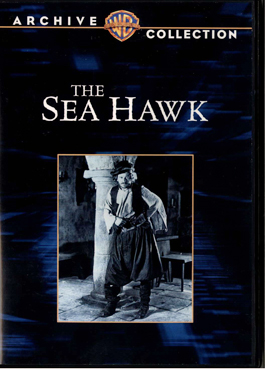 (1927) employs the then-novel synchronized score (by the Vitaphone Orchestra) in the story of a young beauty (Dolores Costello) of 18th-century France and her star-crossed affair with a young nobleman (John Barrymore, way too old for the part—but not for Costello, who married him the next year). The films winds up with a genuinely thrilling slave-ship revolt, as Barrymore, grimacing and gesticulating, leads a gang of ruffians to freedom in the midst of a raging storm and rescues his true love in a rowboat headed for America.
Old San Francisco
(1927) romanticizes the Californios at the expense of the brash Americans and, especially, the Chinese who take over the city after the Gold Rush. Costello stars as the last flower of a noble family, smitten by a handsome Irishman (John Miljan) and manhandled by a "Mongolian" passing for white (Warner Oland). The story, full of dire references to the sinful iniquities of the Barbary Coast, turns completely deranged as Oland's character slinks into his basement lair where he prays to his foreign gods and keeps a midget sidekick locked in a cage. Luckily, the great earthquake of '06 covers up all plot holes with the spectacle of a great city falling in ruins. The Vitaphone Orchestra provides an evocative score closely keyed to the action; the earthquake scenes even add the sounds of panicking victims.
The First Auto
(1927) is comic nostalgia for the early days of motoring. In 1895, a father who owns champion racehorses clashes with his brash young son, who wants to adopt the newfangled "horseless carriage." Some clever montages depict the travails of going for a drive in the days of hand cranking. The synchronized Vitaphone Orchestra score includes a full range of sound effects, crowd chatter and even a few words of dialogue.
The Divine Lady
(1929), based on the story of Lord Nelson and Lady Hamilton, starring Corinne Griffith and Victor Varconi, is an very static costumer, whose only concession to the revolution wrought by
The Jazz Singer
is to have Griffith's character badly lip-syncing some operatic songs.
Send a letter to the editor about this story.