07.08.09
home | metro silicon valley index | columns | live feed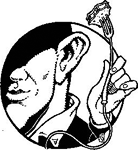 Philz Is a Cup Above
By Stett Holbrook
IN THE BEGINNING, America was awash in a sea of coffee, and it was very bad. Cups of burned, bitter and bland coffee ruled the land. The sleepy masses had no choice but to start their day with Folger's, Yuban and Hills Brothers. No one knew any better.
But then, Peet's Coffee and Tea opened in Berkeley in 1966. Starbucks followed in Seattle five years later, and the gourmet coffee revolution was born. Coffee was transformed from something you drank but didn't give much thought to into a beverage served at cafes that exalted the mighty bean.
Coffee drinkers once willing to guzzle whatever slop was set before them were now happy to pay $4 or more for a cup of coffee. They began asking for fancy, foreign-sounding caffeinated beverages like "espresso," "cappuccino" and "skinny double lattes." Some were so smitten by the coffee craze that they were willing to call a small cup of Joe a "tall" without any trace of irony.
As coffee mania grew, what began as the discovery of a good cup of coffee devolved into pricey caffeinated desserts in a cup. Fresh-roasted coffee is the norm today, but so are syrupy, sweetened, flavored coffees topped with whipped cream and sprinkles.
That what makes Philz Coffee such a refreshing change to the Starbucksification of the coffee landscape. I like a Frappucino as much as the next guy, but it's nice to find a café that specializes in one thing and one thing only: a simple cup of good coffee.
Philz began in San Francisco's Mission District in a little grocery store where owner Phil Jaber and his son, Jacob, experimented with different coffee blends. His signature blends soon developed a following and Philz Coffee was born. He opened two other locations in San Francisco and one in Berkeley and just opened a cafe in San Jose about a month ago. Other locations are in the works, too.
Choose from one of Philz's 20 blends (the Tesora is an excellent medium roast that reportedly took seven years to create) and watch as the beans are ground to order and then poured into a filter for each cup. The process uses more grounds per cup than a drip coffee machine and yields a richer, stronger brew. If you take cream and sugar, the folks behind the bar add it for you. Philz uses heavy manufacturing cream and brown sugar, and the richness and depth of flavor are noticeable. Coffee, water, cream and sugar. That's it. My cup of coffee was uncommonly smooth and satisfying.
"Brew bars" where each cup is dripped through a filter aren't unique to Philz, but I haven't seen a cafe that grinds beans to order for each cup of coffee. Philz is also unique because they don't use espresso machines or other coffee devices. They can make an espresso by pouring coffee through a filter several times, but that's not what they do best. Philz makes great iced coffee, chai and tea, but what they do best is brew a simple, but excellent cup of coffee. What a novelty.
Philz Coffee  118 Paseo de San Antonio, San Jose; 408.971.4212.
Send a letter to the editor about this story.