07.09.08
home | metro silicon valley index | columns | 5 things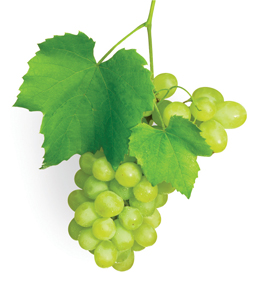 5 Things to Love
Great Summer Wines That Aren't Chardonnay
By Stett Holbrook
WARM WEATHER, lighter food and white wine were made for each other. But enough with the chardonnay already. Chardonnay can be great, but why limit yourself to one grape? Here are five lesser known summer wines worth seeking out.
Arneis A bone-dry, Italian wine grape from Piedmont that produces wines with tart but lush flavors of pear, apple and even a bit of licorice.
Gruner Veltliner Austria's second best known grape, second only to riesling. Bracing acidity and perfumy flavors often backed by shades of white pepper.
Riesling Yes, some Rieslings are on the sweet side, but if a dry wine is your thing seek out Austrian-made rieslings. They tend to be leaner and more elegant than their German counterparts.
Rueda Named after the winegrowing region northwest of Madrid, Rueda is made chiefly from the verdejo grape and the wines pack a lively acidity and crisp flavors of honeysuckle and peach.
Vihno Verdre The ultimate picnic wine, Portugal's Vinho Verde is light in alcohol, wonderfully fresh, crisp with light effervescence and it often sells for less than $10 a bottle.
Send a letter to the editor about this story.