07.09.08
home | metro silicon valley index | music & nightlife | band review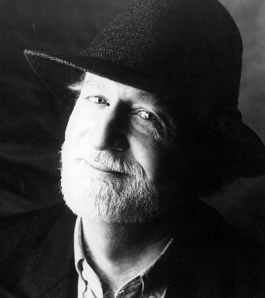 MOSE DEFINITELY: Mose Allison headlines this week's Jazz on the Plazz performance in Los Gatos.
Essential Wit
Mose Allison is the missing link between jazz and the blues
By Andrew Gilbert
THE way Mose Allison tells it, he must have emerged from the womb looking at the world through a gimlet eye.
The crusty jazz man with a pleasing rasp of a voice has written some of the most cutting songs of the post–World War II era. He may have reached his 80th birthday last November, but he hasn't lost his bite. Over the years everyone from Bonnie Raitt, Elvis Costello and Karrin Allyson to Van Morrison, the Clash and the Who have covered his tunes, but he remains the most effective interpreter of his barb-filled songbook.
"I always say I'm concerned with essentials," says Allison, who plays a free solo show tonight at the Los Gatos Town Plaza as part of the ongoing Jazz on the Plazz series (he also performs Friday through Sunday at Yoshi's San Francisco with his trio featuring drummer Pete Magadini and powerhouse bassist Bill Douglass, best known for his work with Marian McPartland).
Born and raised in the heart of the Mississippi Delta in the rural hamlet of Tippo, Miss., Allison grew up in rustic surroundings, living without electricity or indoor plumbing until he was a teenager.
"The nearest town was 15 miles away," Allison says from his home on Long Island. "I was born on my grandfather's farm, about three miles south of Tippo. It was all gravel roads and segregation, the whole number. But there was less friction between blacks and whites. Everybody did the same thing. Everybody worked in the cotton fields."
His father played boogie woogie piano, but when it came to hearing the music of the day, the only outlet was the jukebox at the local service station. A little later, a cousin procured a precious wind-up Victrola, and that's when Allison started listening to jazz, soaking up the music of Fats Waller, Duke Ellington, Earl "Fatha" Hines and Louis Armstrong.
"Then we got electricity when I was 13, and I started listening to radio," Allison says. "We heard the big bands, and also country music, or what we called hillbilly music. I got the whole spectrum at an early age."
His sardonic sensibility came to the fore immediately. Allison wrote his first song at 13, "The 14-Day Palmolive Plan," a tune mocking the promises made on radio advertisements. "It was a complaint," Allison says with a wry chuckle. "I was always sort of an outsider down there. I had friends and buddies I hung out with, but I was a rebellious and mischievous kid, and that sort of continues. I never considered myself part of local landscape."
After earning a degree in English from the University of Louisiana, he hit the road, eventually making his way to New York City, where he established a reputation as a jazz pianist playing and recording with saxophonists such as Gerry Mulligan, Stan Getz, Zoot Sims and Al Cohn. Once he started recording for Prestige in 1957, Allison discovered that he could provide himself with material that fit his small, blues-tinged vocal range, while also expressing his unsentimental view of humanity.
British pop star Georgie Fame was the first well-known artist to cover one of his songs. Before long, British bluesman John Mayall recorded "Parchman Farm" and a whole generation of blues-besotted Brits started recording his music. "When I discovered Mose Allison I felt I had discovered the missing link between jazz and blues," declared the Kinks' Ray Davies. When Bonnie Raitt covered "Everybody's Cryin' Mercy" in the early 1970s, she invited him to open for her, and introduced Allison to a whole new audience.
With lines like "Everybody's cryin' peace on Earth/ Just as soon as we win this war," Allison has a knack for aphoristically capturing the kind of cant that never seems to go out of style. "I'm always getting people coming up and saying, did you just write that?" Allison says. "I've been writing about that situation for 40 years."
MOSE ALLISON performs on Wednesday (July 9) at 5pm at the Los Gatos Town Plaza. Admission is free. Visit www.jazzontheplazz.com for more info.
Send a letter to the editor about this story.