July 11-17, 2007
home | metro silicon valley index | columns | live feed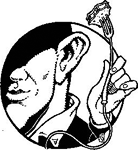 Live Feed
Where to Catch The Late-Night Sugar Train
By Cheryl Sternman Rule
SUMMERTIME means movies, lots of them, and if you're like me you like to go out when the film is over. Silicon Valley does an impressive job with its late-night bars and coffeehouses, but for those blessed—or afflicted—with a sweet tooth, it's a different story. With high-end, dessert-only restaurants and cafes taking root elsewhere in the country, it's high time we jumped on this sugar-coated bandwagon.
The New York Times recently reported that pastry chefs are moving into the limelight; by summer's end, NYC will have a number of new "quirky dessert-centric restaurants." One such spot, ChikaLicious (open since 2003) offers a prix fixe dessert menu with optional wine pairing. The summer menu includes such offerings as fromage blanc island "cheese cake"; cantaloupe, honeydew and watermelon gazpacho with coconut sorbet; and Darjeeling panna cotta with peach sorbet and toasted almond.
But this isn't about New York. It's about us. Silicon Valley has some fantastic high-end bakeries and amazing pastry chefs. The question is: would they have a viable market for a late-night sweet spot that served more than the standard cake slice or chocolate chip cookie? (We already do a commendable job in the ice cream/gelato department. In fact, another gelateria, Gelato Classico, is scheduled to open next month in Campbell.)
According to Irit Ishai, the pastry chef and owner of Sugar Butter Flour in Sunnyvale, the issue may have more to do with the realities of geography than demand.
"People here like really good desserts," she said, "but there might not be enough crowds. Not everyone lives in the middle of the city."
But that hasn't stopped her from extending her hours to 8pm during the week and 8:30pm on Friday and Saturday nights (or from keeping her eyes peeled for a higher-traffic location).
Lynn Magnoli of Icing on the Cake in Los Gatos has been in the baking business for 22 years.
"I think if this trend were to come through here," she says, "people would embrace it."
She acknowledges that while her shop closes its doors at 5:30pm, "if we stayed open to midnight, we'd have traffic. With the amount of business we do, there's no doubt in my mind that if we were to open late it would be welcome." In fact, just up the hill at Fleur de Cocoa, Thursday, Friday and Saturday night hours have just been extended to 9pm. Granted, 9 o'clock isn't midnight, but it's certainly a start.
Some areas, like downtown Palo Alto and Santana Row, already offer options for night-owl sweetoholics. But what about the rest of us? When you need an after-hours sugar fix, where do you head just for dessert? Would cutting-edge dessert-only cafes, offering table service and more avant-garde fare than the standard bakery, flourish in downtown San Jose or other parts of the valley? Tell me what you think.
Send a letter to the editor about this story.