07.15.09
home | metro silicon valley index | columns | Wine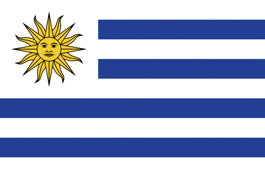 Chasing Wine Cool Around The World
By Steve Palopoli
LATELY, everyone wants to find the coolest new country to sample wines from. One month, Spanish wines are in. Then suddenly, Greek wine is the next big thing. Australian wine! Chilean wine! Argentine wine! It's like the United Nations of grape juice in my favorite wine shops lately.
For those who always feel a step behind, here's a tip that's way ahead of the curve: wines from Uruguay. This is a country that produces less wine than Albania and Turkmenistan, so it's not exactly on the radar of most American wine drinkers. However, Morocco's Restaurant in downtown San Jose (86 N. Market St.) will be showcasing this lesser-known wine culture on Thursday (July 16).
Slowly but surely, Uruguay has been making its reputation on tannat. Tannat is one of those stealth varietals that went from being snobbed at to snobbed with. Among the oldest of French grapes—possibly first brought to France by the Phoenicians—tannat emigrated to Uruguay in 1870. For a long time now, the Uruguayans have had a virtual lock on the market. The problem was, not that many people wanted it.
At its most robust, tannat is an acquired taste. As its name suggests, it has an astronomical tannin content that inspires oh-so-delicate wine descriptors like "unapproachable." For years, only time could mellow tannat into something quaffable, and a lot of it, at that. However, micro-oxygenation and other modern winemaking techniques have sped up the process and allowed vintners in Uruguay to put out complex and interesting wines with regularity. Earthy and spicy, tannats are like the pu-erh tea of the wine world—something that adventurous (and sometimes jaded) palettes can recognize as extraordinary.
The showcase of wines from Uruguay runs from 5 to 11pm at Morocco's, with a complimentary nut and cheese sampler as accompaniment.
Send a letter to the editor about this story.