07.16.08
home | metro silicon valley index | columns | live feed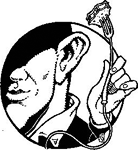 Live Feed
Still Cool After All Those Beers
By Stett Holbrook
AFTER 20 years, 28 brewery/restaurants and untold tons of garlic fries, Gordon Biersch is a Silicon Valley institution. So much so that it was easy for me to forget there are real people behind those names—real people like co-founder and brewmaster Dan Gordon. Gordon Biersch celebrated its 20th anniversary last week with a string of events at its San Jose, Palo Alto and San Francisco locations. In the thick of last week's beery festivities, I had lunch with Gordon at his namesake restaurant in downtown San Jose on a steaming hot day. Perfect weather for a cold hefeweizen in the restaurant's elegantly decrepit beer garden, which is hands down the coolest outdoor dining venue in San Jose.
Gordon was just how I hoped him to be: large of size and appetite but small of ego. With his curly hair and ample girth, he bears more than a passing resemblance to Norm on Cheers. But unlike Norm, Gordon does more than drink beer. He makes it. And then some.
In 1980 Gordon was in his third year at UC-Berkeley when he decided to study in Germany for a year. He didn't know exactly what he would study, but when he saw a brewing engineering program at Munich's Technical University he knew he'd found his calling. As a kid growing up in San Jose's Japantown, he worked at the California Canners and Growers cannery and discovered a love for machinery and mechanization. And he liked beer. Years later, Gordon Biersch's brewery opened in the former Continental Can Factory adjacent to the old cannery. "I saw brewery engineering and I said, 'Perfect.'"
The beer-making program was five years long, and Gordon was the first American to graduate from it in 40 years. But he did more than study beer making. Germany was where he invented the restaurant's trademark garlic fries as a late-night snack one night. While still in the brewery program in Munich, Gordon met his future partner, Dean Biersch, through mutual acquaintances. Both were hoping to open an upscale brewery and restaurant that served great German-style beer with something more than Buffalo wings and burgers. In July 1988, the duo opened their first restaurant and brewery in Palo Alto. A little more than a year later, they got a call from developer Barry Swenson who wanted to know if they could take over the lease on a downtown San Jose building abruptly vacated by a failed brewpub. The business had closed after only four months and left Swenson holding the bag.
While Gordon loved his hometown of San Jose, he remembers downtown was a "scary" place back then that wasn't exactly a dining destination. "The patio [of the restaurant] was a pile of dirt and hypodermic needles," said Gordon. "It was disgusting."
But Gordon and Biersch saw the building as an opportunity and opened in 1990. The restaurant quickly became one of the city's few destination restaurants and brought some life into a lifeless downtown. Downtown's restaurant scene has come a long way since then, and Gordon Biersch deserves a lot of credit for taking a risk on the city when it wasn't such a sure bet.
Due to an obscure California law that governs how many restaurants and liquor licenses a brewery can own, Gordon and Biersch were forced to sell off the restaurant side of their company, but the brewery is still theirs. Corporate conglomerates are gobbling up breweries large and small, so it's cool to know that San Jose's Gordon Biersch is still independently owned. I can't speak for the other 27 locations (which include one recently opened in Taiwan), but San Jose's Gordon Biersch is still very much a local's place.
"You can't afford to have an ego here," says Gordon. "That comes from the top down. The locals are the mainstay of our business."
I'll drink to that. Happy anniversary, guys.
Send a letter to the editor about this story.