August 1-7, 2007
home | metro silicon valley index | columns | 5 things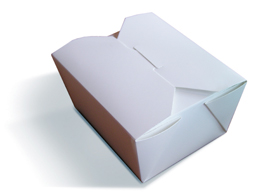 5 Things to Love
Great Places to Get It to Go
By Stett Holbrook
HERE ARE five food purveyors whose made-in- Silicon Valley wares are worth stocking up on:
Fleur de Cocoa Silicon Valley's premier artisan bakery where all things chocolate are elevated to a high art. 39 N. Santa Cruz Ave., Los Gatos. 408.354.3574.
Lucy's Tamale Factory Take home a dozen tamales and eat well for days. Three locations including 974 Story Road, San Jose. 408.275.8262.
Neto's While the Tuesday and Friday barbecues are hard to beat, you can take home the excellent house-made sausage and grill it up for yourself anytime. 3499 The Alameda, Santa Clara. 888.482.6386.
Real Ice Cream Fantastic ice cream, especially the saffron-rose water and cardamom flavors. 3077 El Camino Real, Santa Clara. 408.984.6601.
San Jose Tofu There's a big difference between supermarket tofu and the fresh stuff. Try the handmade tofu here and taste for yourself. 175 Jackson St., San Jose. 408.292.7026.
Send a letter to the editor about this story.