August 9-15, 2006
home | metro silicon valley index | columns | live feed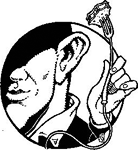 Live Feed
What's Clicking?
By Stett Holbrook
A GOOD RESTAURANT experience begins the minute you walk in the door. Restaurateurs know that first impressions count, so they take care to greet customers as soon as they enter and make them feel welcome. For many diners, however, the first impression of a restaurant is a virtual one. In the fine dining category, it's common for prospective diners to peruse restaurant websites before committing to a special occasion meal where they'll drop hundreds of dollars. Many Silicon Valley restaurants get this and have created websites that are enticing and informative, setting the stage for the dining experience to come. Others are flat-out lame and filled with broken links, slow-to-load PDF attachments, cumbersome graphics and out-of-date information.
A good restaurant website has got to have more than contact information and directions. The website should provide some details on the chef and cuisine, including a menu with prices. I hate it when restaurants leave the prices off. Why wouldn't people want to know what the food is going to cost? I also think the style and character of a restaurant should come through on the website though text, photos and audio. The tinkling of piano music and a slow moving slide show on a website make it clear the restaurant is a quiet, romantic place, while thumping audio and flickering Flash animation tells you the place is more trendy and upbeat. Or at least you expect the online experience to match the real one.
Of course a slick website doesn't mean the food is going to be good, but a quality website will help lure customers into the dining room. After that, it's up to the kitchen and waitstaff to serve up a memorable meal.
As I research local dining options, I spend a lot of time looking at restaurant websites. Here are a handful of some good ones. The sites are professional and informative and matched my subsequent dining experience.
MANTRAPALOALTO.COM: This new Palo Alto restaurant fuses Indian and Western. Mantra recently hired a new executive chef and dropped its prices but the website has remained the same as when it first opened. And for good reason. The dark, earthy colors of the graphics and groovy sitar music on the site give a sense of what you'll encounter at the restaurant. I also like the easy-to-access menu and vivid photos of various dishes.
THEVILLAGEPUB.NET: Clean design, beautiful photographs and easy navigation make the website for Woodside's Village Pub a standout. I also like the inclusion of a page about the restaurant's "philosophy," a short but thoughtful description about the restaurant, words that came to life on my visits to the restaurant. And you've got to love the GQ portrait of chef Mark Sullivan.
SENTSOVI.COM: Even though Sent Sovi's website has its menus in PDF format, I still like this clean, easy-to-read site. Chef/owner Josiah Slone's blog is a good idea, too. I'm surprised more local chefs don't make use of this medium. It's a great opportunity to give the public an insight into their world and entice them with what makes their food special. Writing a blog takes time, and some of Slone's entries are little more than announcements of upcoming events, but others are more interesting, such as his discussion of the kinds of knives he uses, what produce is coming into season and even a recipe for hazelnut latte parfait.
Send a letter to the editor about this story.