08.12.09
home | metro silicon valley index | columns | live feed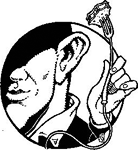 Conscious Buzz
By Stett Holbrook
THERE'S ORGANICALLY grown coffee. There's shade-grown coffee that preserves forest habitat for wildlife. And there's fair-trade coffee that ensures coffee workers are paid a fair wage for their labor. But Chido's Blend from San Rafael's Equator Estate Coffees and Teas is in a league of its own in terms of social consciousness. Coffee is supposed to be stimulating, but a cup of java that's inspiring is something quite different.
The medium-bodied blend of premium beans from Zimbabwe, Rwanda and Kenya is named after Zimbabwean activist Chido Govero, a young woman with a moving story to tell. Govero lost her mother to AIDS when she was 8. She never knew her father and found herself caring for her ailing grandmother and young brother. To support her family, she dropped out of elementary school to work in the fields around her village. In order to be able to live on her family's land, Govero had to endure abuse at the hands of her uncle and cousin.
Meanwhile, at nearby Africa University, researcher Margaret Tagwira began experimenting with mushroom farming on agricultural waste as a way to provide protein-rich food and business opportunities for poor rural communities. Partnering with Zero Emissions Research and Initiatives (ZERI), an organization that seeks to alleviate lacking basic human needs through available local resources, Tagwira launched a mushroom-farming training program for orphans at the university. Govero was one of the first to participate.
After the training, the students returned to their villages knowing not only how to feed themselves, but how to earn money through sales in local markets. Some used their earnings to pay for school for themselves and their siblings. In time, many of these industrious girls married and started families of their own. Tagwira feared that family life would limit their ability to spread their knowledge as was originally hoped. Of the 15 girls who started the program, only Govero remained single. Tagwira and her husband decided to adopt Govero and give her a home and the chance to go back to school.
Govero quickly advanced through school and learned more about mushroom farming. The ZERI Foundation furthered her education and sent her to Colombia, India, Kenya and elsewhere to teach impoverished orphans like her to farm a valuable, sustaining crop using readily available waste products. Today many of the communities Govero helped train are self-sufficient in protein without any inputs from the outside.
Govero has even taken her message to the Bay Area to teach unemployed youth in Marin City about the virtues of mushroom farming as a tool for job creation, healthy food production and reducing waste at local landfills.
Tagwira is now pursuing a doctorate in food and nutrition based on her experiences. Govero went on to write a book about her experiences (The Future of Hope: Message From an African Orphan to a World in Crisis), and she now works in a Zimbabwean village turning dried grasses and leaves into soil for mushroom farming and continues to teach orphans how provide for themselves and free themselves of abusive situations through self sufficiency and food security. Her plan is to spread her self-help know-how throughout Africa to create jobs and alleviate hunger using what is locally available.
Raise a cup to Govero and Equator Estate Coffees and Teas. One hundred percent of profits from the sale of Chido's Blend go to support the ZERI Foundation and Govero's work with orphan girls in coffee-producing countries around the world. Drinking a cup of Chido's Blend gives me a feel-good buzz that has nothing to do with caffeine. For more information, go to equatorcoffees.com.
Send a letter to the editor about this story.