August 15-21, 2007
home | metro silicon valley index | columns | live feed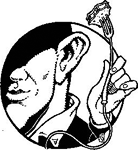 Live Feed
Everybody Must Get Stone Fruit
By Cheryl Sternman Rule
IF YOU THINK tastings are reserved for wine, think again. Attending a fruit tasting in the height of summer is one of the unsurpassed pleasures of life in Santa Clara Valley. Earlier this month I tasted 61 varieties of stone fruit at Andy's Orchard (www.andysorchard.com) in Morgan Hill. Yes, 61. If you're a farmers market devotee, you probably feel pretty secure in your stone fruit know-how. But going to a place like Andy's, which offers tastings to the public several times each summer for $12 per person, is as advanced an education in fruit as you're likely to find anywhere.
On his family's 30-acre farm, Andy Mariani grows cherries, peaches, plums, nectarines and apricots—plus untold hybrids of each. He has traveled widely in search of the best strains and seeds, and many of his trees offer several types of fruit due to his special grafting methods of older varieties.
At this particular tasting, 80 members of the Bakers Dozen (a local group of baking professionals and enthusiasts) sampled scarlet Flavor King pluots, golden Angelus peaches, white-fleshed Slowpoke apricots and ugly but luscious Green Gage plums, along with countless other varieties. A hot Baby Crawford peach cobbler made an outstanding finale.
The greatest part of this fruit fantasy, though, was the opportunity to walk through the orchards, bucket in hand, and learn about the different varieties from Mariani himself. Rows of trees laden with voluptuous, globe-shaped fruit offered up their wares, with Mariani providing running commentary on how to identify the ripest picks.
Mariani is quick to point out that he's a dirt farmer, not a gentleman farmer, and that, in his opinion, stone fruit is far superior to all others. "Apples are vegetables growing on trees," he deadpans, but with a smile. "You might as well be growing celery." Ouch.
So what should you look for the next time you're shopping for stone fruit? First, check the stem end: if it's at all green, the fruit isn't ripe no matter how red the skin appears. You may even want to follow the lead of the Tashkent people in the central Asian nation of Uzbekistan. Mariani, who has traveled there for seeds, says they seek out fruit that's bruised and blemished because they know it will be ripe. We, too, may want to avoid perfect-looking specimens, which are more likely to be hard and flavor-deficient.
When you do attend a tasting (even if it is next summer, as Andy's Orchard has offered its last of this season), keep these linguistic pointers in mind: stone fruit is described in terms of sweetness, tang, astringency, texture and aroma. Of course, you can always evaluate it by how much juice runs down your chin.
For more information on Andy's Orchard, visit www.andysorchard.com. For a map of area farms and orchards open to the public, send a self-addressed stamped envelope to the Santa Clara County Farm Bureau, 605 Tennant Ave., Suite H, Morgan Hill, 95037.
Send a letter to the editor about this story.